Grading the most expensive Premier League transfers so far
A lot of fairly smart moves – so far…
Declan Rice got the move he deserves.
The Premier League transfer window has been open for a while now and we've seen a record-breaking transfer, a lot of exits from a certain blue club in London, but overall many understandable moves.
Here, we're taking a look at a few of those moves and grading the 10 most expensive Premier League transfers so far, as well as taking a look at the less costly but more useful signings made.
Declan Rice, £105m | A+
West Ham to Arsenal
It took them a while but Arsenal got the move done, making the Declan Rice deal the most expensive English transfer of all time.
Aside from setting a new record, this is a brilliant bit of business from an Arsenal side who are looking to challenge once again for the league title.
Mikel Arteta has been smart in his moves over the last few years, only acquiring players he needs and who will help the team, and this is absolutely the right move.
Rice has deserved a big move for a few seasons now, especially after leading West Ham to the Europa Conference League title last season. He will no doubt be a big piece in the Gunners' title challenge and Champions League campaign this season.
Kai Havertz, £65m | C+
Chelsea to Arsenal
While we do say Arteta only gets what he needs, we're finding it a bit difficult to explain why he's gone to get Kai Havertz from Chelsea.
Havertz is a highly-rated player, mainly in Germany, and that is mostly the reason why he has a high price tag. He can be a solid player, the problem is it's been very hidden away the last few seasons.
Being at Chelsea probably wasn't the right environment for him to be in, especially last season, so maybe Arteta's thinking is that he can bring the best back out of him.
However, for right now, based on what we know and have seen from Havertz after the last few seasons, this doesn't look like the best use of £65 million from Arsenal.
Mason Mount, £60m | C
Chelsea to Manchester United
Another rather questionable one, Manchester United forked over £60m to Chelsea for a player who was out of contract at the end of the season.
That's the part that really brings this grade down. The move makes some sense for the player mostly, as he needed a career change to get back on track.
But for United, £60m is ludicrous when they could have picked him up for free next year. It's hard to find the positives in this for that factor alone.
This just shows that English tax is very much a thing.
Dominik Szoboslai, £60m | B
RB Leipzig to Liverpool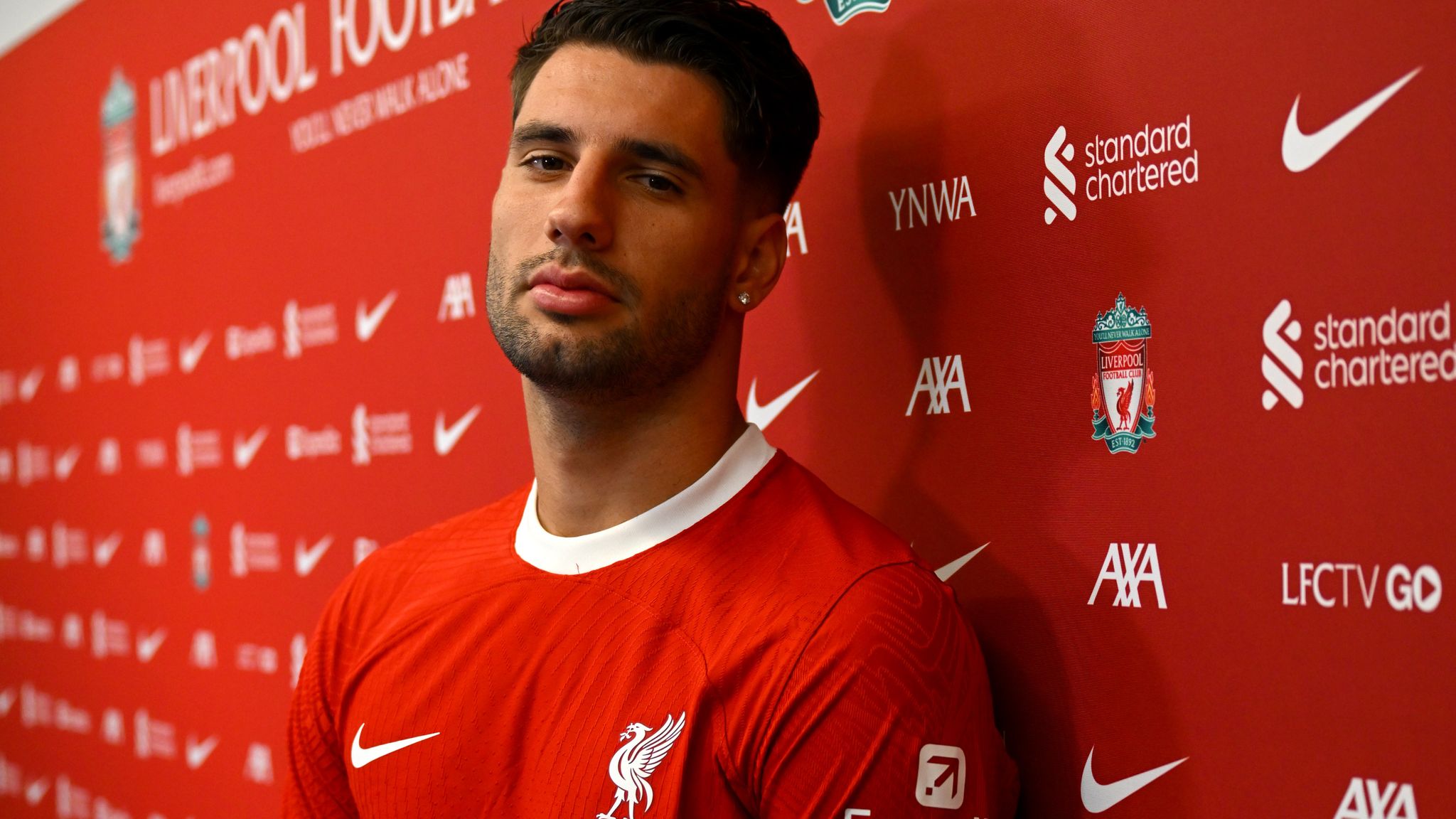 Dominik Szoboslai posing as a Liverpool player for the first time.
Liverpool had a disappointing last campaign so it was no surprise that they were going to come out to spend in the window.
Their move for Dominik Szoboslai move seems to be another attempt to find the successors to Sadio Mane and Mo Salah after the numerous other moves they've made haven't exactly stuck that well.
We can't really say a whole lot about Szoboslai as we don't know enough about his game. But he is young and from what we can find, he seems to have a good skillset that can make him very useful in Jurgen Klopp's side.
Sandro Tonali, £55m | B+
AC Milan to Newcastle United
Big-money team Newcastle have splashed again on another midfielder, this time on Italian Sandro Tonali from AC Milan.
Tonali has been one of the most highly-rated youngsters in the world for some time, so this is a big pickup for the Magpies.
The problem that could arise, though, is that Tonali may not really want to be there. While manager Eddie Howe has played down reports that the Italian was essentially dragged to Newcastle, it's hard to look past the fact that the guy was playing for his dream club before and now he's at Newcastle.
It's a good pickup for now, but if he's unsettled in his personal life with the move that will affect his game on the pitch and may end up being a transfer Newcastle will regret.
Christopher Nkunku, £52m | B+
RB Leipzig to Chelsea
Chelsea's move for Christopher Nkunku was basically made in the early part of last season but has only been made official this window. So throughout last season, Nkunku was sitting and watching his future team lose to Southampton twice on their way to a 12th-place finish.
The Frenchman is a strong player, though, and could provide a much-needed spark for Chelsea this year in what will be a campaign that they must impress in.
James Maddison, £40m | A+
Leicester City to Tottenham Hotspur
This transfer just makes sense all around. James Maddison had been the star player for Leicester for multiple seasons and deserved a bigger move.
Tottenham picking him up will create a solid partnership between himself and his countrymate Harry Kane, one that could blossom and enhance the Spurs squad exponentially.
Jurrien Timber, £38m | A
Ajax to Arsenal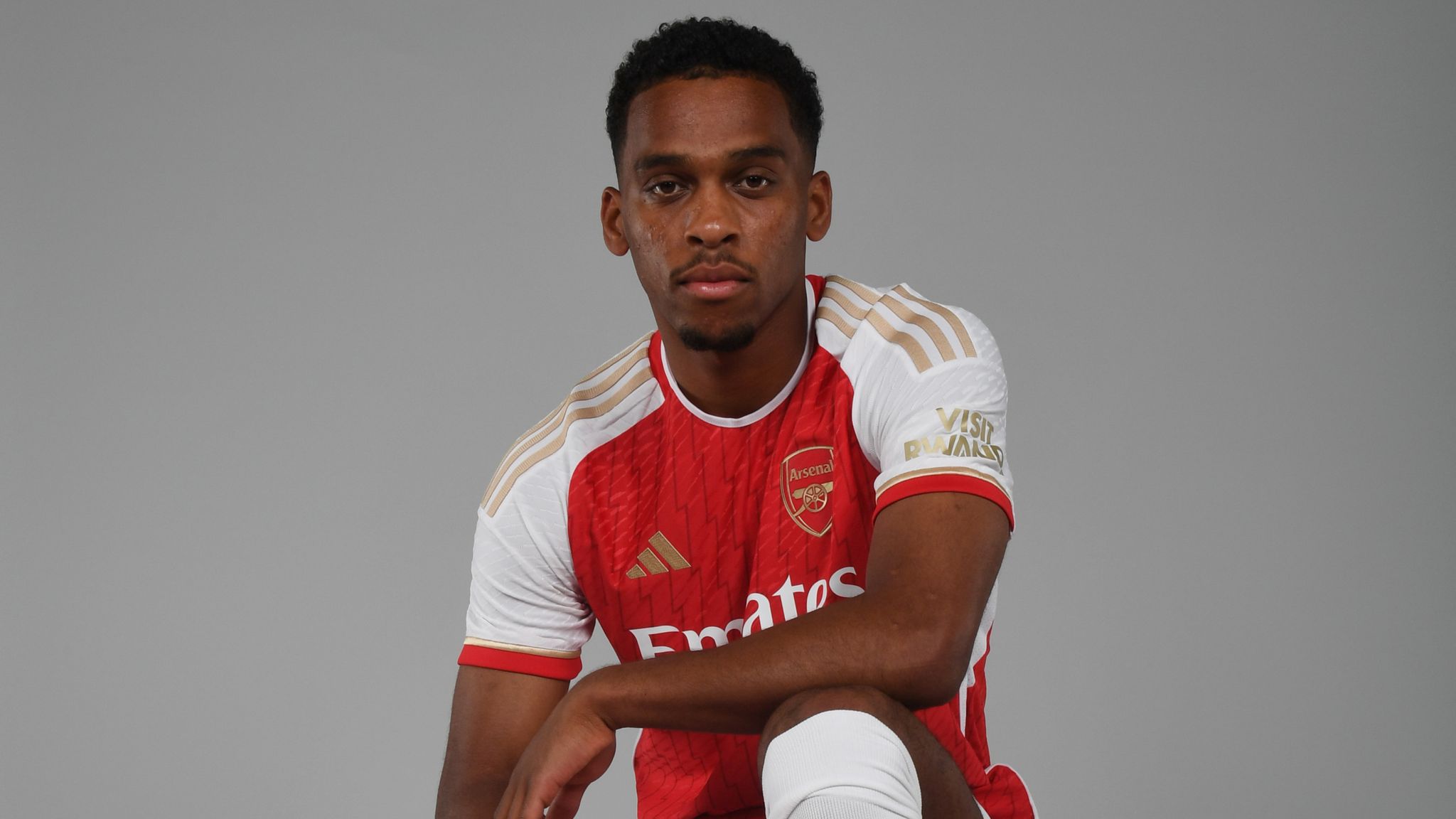 Jurrien Timber posing as an Arsenal player.
Arsenal's third move of the window is once again a smart move, this time in defence as they get highly-rated Dutch international Jurrien Timber from Ajax.
Timber is a fine player whose skills should transfer over well to the Prem, providing Arsenal with more depth at the back in either the centre or on the right.
Alexis Mac Allister, £35m | B
Brighton to Liverpool
Another effort from Liverpool to better their team for a strong campaign, Alexis Mac Allister deserved a big move from Brighton after impressing with the seagulls as well as for his country, playing a big role in Argentina's World Cup win in 2022.
Mac Allister is a strong goalscoring midfielder so will be another great asset to Klopp's arsenal - just as long as he's not played in positions he's not comfortable or familiar with.
Pau Torres, £33m | A
Villareal to Aston Villa
Looking outside of the conventional big-spenders, Aston Villa splashed out on Villareal defender Pau Torres to add more strength at the back.
It is a great move for a team that is looking to build on a brilliant seventh-place finish last season.
Back under the guidance of Unai Emery, Torres will surely find his footing quickly and help make Villa into a European challenger again this season.
Notable mentions
Mateo Kovacic, £30m | A – Out with Ilkay Gundogan, in with Kovacic for Manchester City. It's largely a like-for-like move and Kovacic should do well in that incredible City squad.
Youri Tielemans, Free | A++ – Villa were quick on this pickup and it may just prove to be the steal of the window. Tielemans was never going to play a single minute of Championship football.