Michael Caine's most iconic roles from his legendary career
His retirement is well earned, and now we look back and appreciate his legacy.
Michael Caine is drawing the curtain on his legendary career. Over the course of more than 160 movies across eight decades, the iconic Cockney has starred in many fantastic roles and shone as every character he has taken on.
Originally breaking through in the 1960s, he has won countless awards for his portrayals and is truly a British film icon.
To honour his well-deserved retirement, we have looked at his career and brought you some of his greatest roles - not necessarily movies, as he has sometimes been a shining light in somewhat unremarkable films.
The five we have picked here are ones you can stream now (except for one), so you can enjoy some of the best from one of England's finest.
The Italian Job (1969)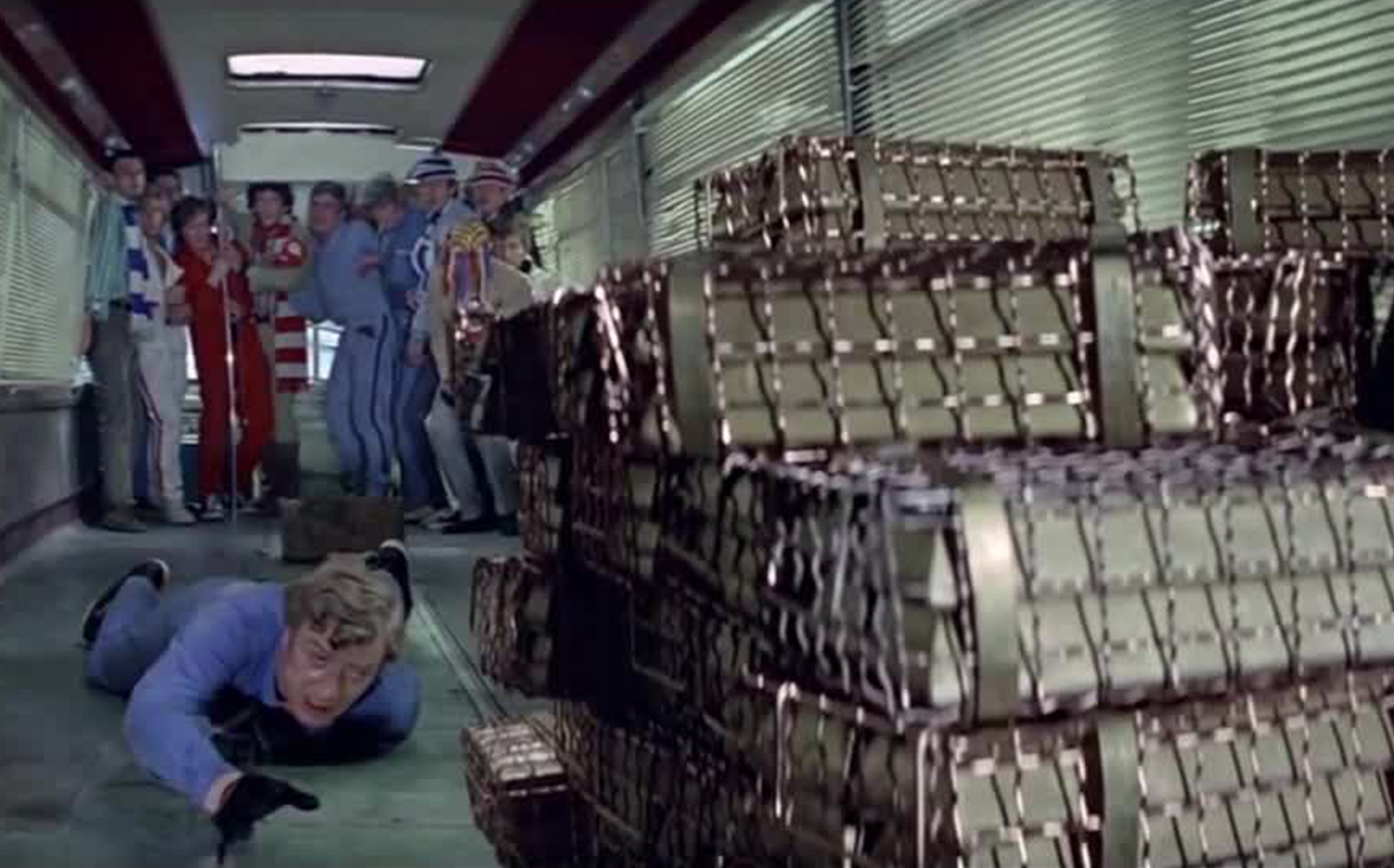 Arguably his most memorable role, The Italian Job is a classic heist/caper movie with brilliant comedy. Caine only went and blew the bloody doors off with his memorable performance (a bit forced but had to be done).
He plays the main character, fresh out of prison and back to his conniving ways. The natural suave that oozes from the actor along with his impeccable comedic timing brings it all together, along with a brilliant supporting cast, to make an immortal classic film.
Batman: Dark Knight trilogy (2005-2012)
This is why we say greatest roles, not just movies because we're putting all three of the Dark Knight trilogy here (although if we were pressed to pick just one, it's got to be The Dark Knight).
Caine plays Bruce Wayne's ever-loyal butler and confidant Alred Pennyworth, and while he is just a supporting character to Batman, every second when he's on-screen feels special.
Plus, we have to mention one of the most iconic lines in all of cinema: his monologue during The Dark Knight, deep and profound, that ended with the famed "Some men just want to watch the world burn."
Alfie (1966)
The role of the womanizing titular character seemed to come easily to a young Caine, with his suave nature and charisma.
Caine portrays the character perfectly and tells his story immaculately - an arrogant womaniser who is deeply flawed and discovers how his actions have consequences.
As ever, Caine brings the comedy as much as the drama, frequently breaking the fourth wall to address the audience, something which is beloved in cinema and TV these days.
Sleuth (1972)
Alongside the brilliant Laurence Olivier, Caine turned in his best role in a mystery/crime film with Sleuth - you could even argue it's his best film full stop.
Both actors carry the movie for its entirety, with brilliant chemistry that makes the film despite the limited setting and long-ish runtime.
Both were nominated for Best Actor at the 45th Academy Awards in 1973, showing their talents on offer in this all-time classic.
The Muppet Christmas Carol (1992)
The holiday season is fast approaching, and lucky for us Michael Caine starred in an excellent portrayal of Charles Dickens's A Christmas Carol.
The Muppet Christmas Carol takes the story of Scrooge to sesame street, only with Caine playing it with the utmost seriousness that not many could've pulled off.
He was quoted as saying "I am going to play Scrooge as if it is an utterly dramatic role and there are no puppets around me."
What resulted is a perfect depiction of Ebenezer Scrooge and brings depth to the film while the puppets around him go about doing their muppet thing.
Honourable mentions
It was hard picking out just five roles from across more than 160 films. We're giving another five an honourable mention here, but there are still so many great films and brilliant roles that have been left out.
Inception (2010) – Caine worked with Christopher Nolan on multiple films, and while he was relegated to a fairly quieter role in this brilliant film, his impact is still important and he brings the needed gravitas every time he's on screen.
Interstellar (2014) – Another with Nolan, his role again is of a mentor to the lead character, but in his later years, these roles suited him perfectly as he was always believable as the old and wise teacher who puts it all together.
Children of Men (2006) – One of Caine's best performances as the comedic relief, playing his part perfectly and providing some much-needed rest bites from some of the film's harder-hitting moments.
Hannah and Her Sisters (1986) – The film that netted his first Supporting Actor Oscar, Caine shines through the ensemble cast and short runtime to provide an all-time great performance.
The Cider House Rules (1999) – His second Oscar win for another supporting role, playing a doctor/mentor. Not his very best role, but his performance is still effective in this slower more sentimental film.
Where to watch the films
As mentioned earlier, all but one of the films on the main list are available to watch now.
Sky Cinema is the place to watch The Dark Knight trilogy, all three ready to be binged with a valid Sky Cinema subscription, as is Inception and Interstellar.
If you do have a valid subscription, then you'll be pleased to know (if you don't already) that you will also get a Paramount+ subscription free of charge. And with that, you can then watch The Italian Job.
Alfie is available on Sky Cinema and Paramount+, The Muppet Christmas Carol is available on Disney+, and The Cider House Rules can currently be found on ITVX.
Unfortunately, Sleuth is not available anywhere in the UK currently. Children of Men is not available to stream free anywhere, while Hannah and Her Sisters is available on Amazon Prime but only with an MGM subscription.