Premier League Matchday 6 review | The good, the bad and the ugly
Saints fans just wanted two more from Newcastle…
The 2023/24 Premier League season is in full swing now and matchday six proved to be an absolute belter.
There weren't too many surprises as the league largely seems to already be taking shape as to how things will be going this year, but there were big exceptions.
Join us as we take a look at the good, the bad, and the ugly of Premier League Matchday six.
The Good
The North London Derby provided another classic tale in the iconic rivalry between Arsenal and Tottenham. It was a very fairly matched game as many expected as both teams seem to be proper top-four contenders this year.
2-2 was the right result and keeps both sides' momentum going. Neither has lost yet, joining Liverpool and Manchester City in that feat.
Speaking of those two, we'll chuck them in the good despite nothing especially great from either one.
Man City had a routine win over Nottingham Forest, although the Rodri red card was a bit of a stinker (more on that later).
Liverpool seemed to handle West Ham quite well too. They went into the half level at 1-1 but come the second half it was completely Liverpool's game. The Reds seem to be back to good form but unsure if they'll be able to challenge City again this year.
Brighton again showed that they are not be messed with this year as they came back from 1-0 down to take care of Bournemouth, who can oftentimes be tricky customers.
Aston Villa carried on marching up the table with a win over mega-money Chelsea. They look fully capable of achieving a European spot this year and results like that will certainly help their cause.
Everton got their first win of the season, beating Brentford 3-1 at their own home. A very surprising result it has to be said as Brentford are often very secure at their ground.
And just because there is no middle ground, we'll throw Manchester United in here. They prevented themselves from going on a three-game winless streak by just about getting past Burnley, despite having fewer shots, less possession, fewer passes made and more fouls.
The Bad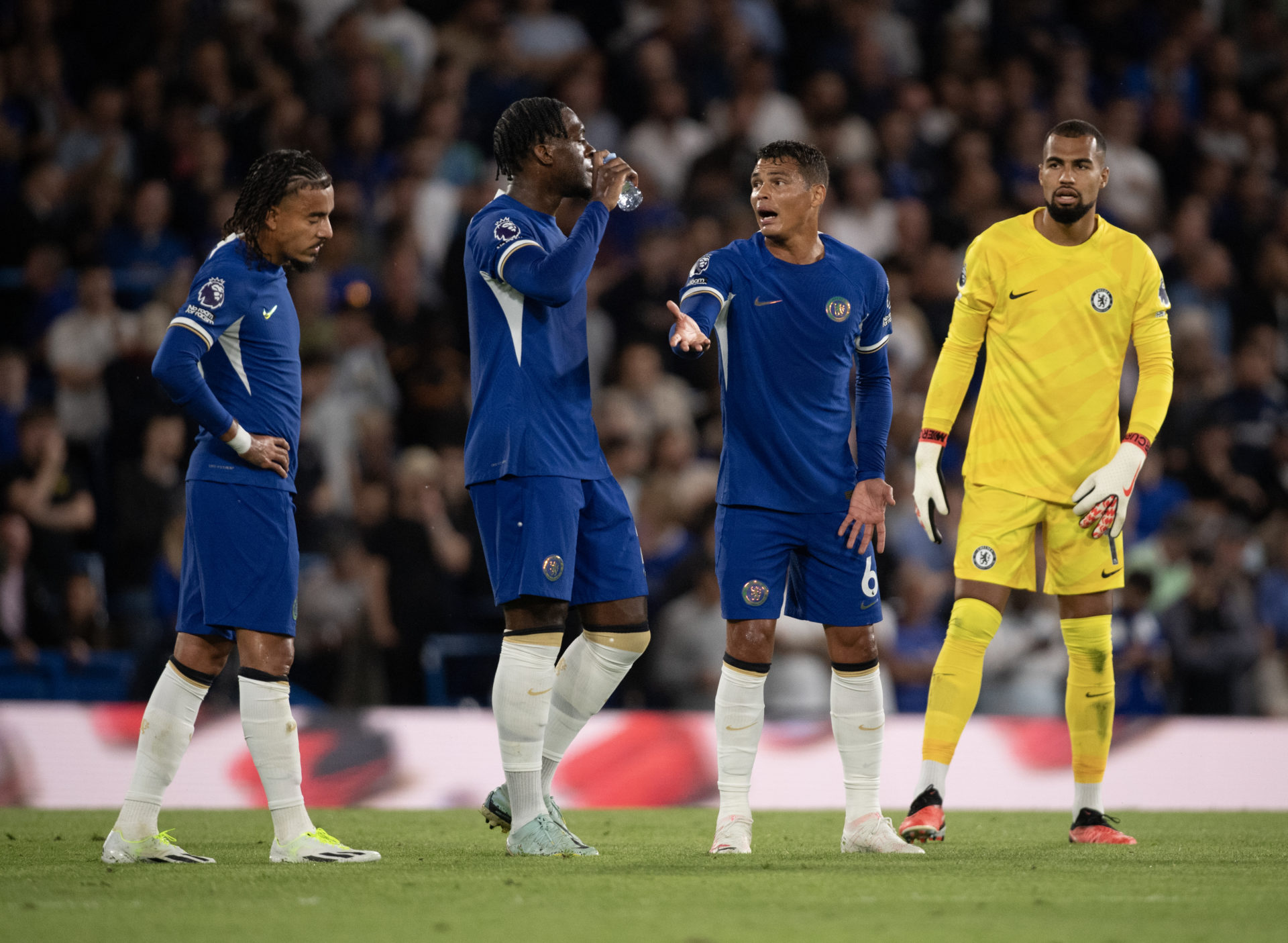 Luton picked up their first point of the season, but they come under bad for they really should have taken all three points.
Wolves went down a man down in the first half and still managed to get the first goal. They only had three shots to Luton's 20, but remarkably only four of Luton's actually hit the target as opposed to all three from Wolves.
It was a poor performance from Luton it has to be said. They should've been capitalising on their multitude of chances because they won't come around often this season.
Chelsea belongs in the bad as well. Not quite ugly from them this weekend, but a team with that much quality completely underperforming yet again this year is terrible. The clear lack of a true leader in midfield is hurting them so much and they need to realise that sooner rather than later.
We mentioned Everton's win in the good but Brentford for taking the loss do belong in the bad. They're on a bit of a slide right now, going four games without a win. They need to do something to turn things around because at this rate they will continue to fall down the table.
The Ugly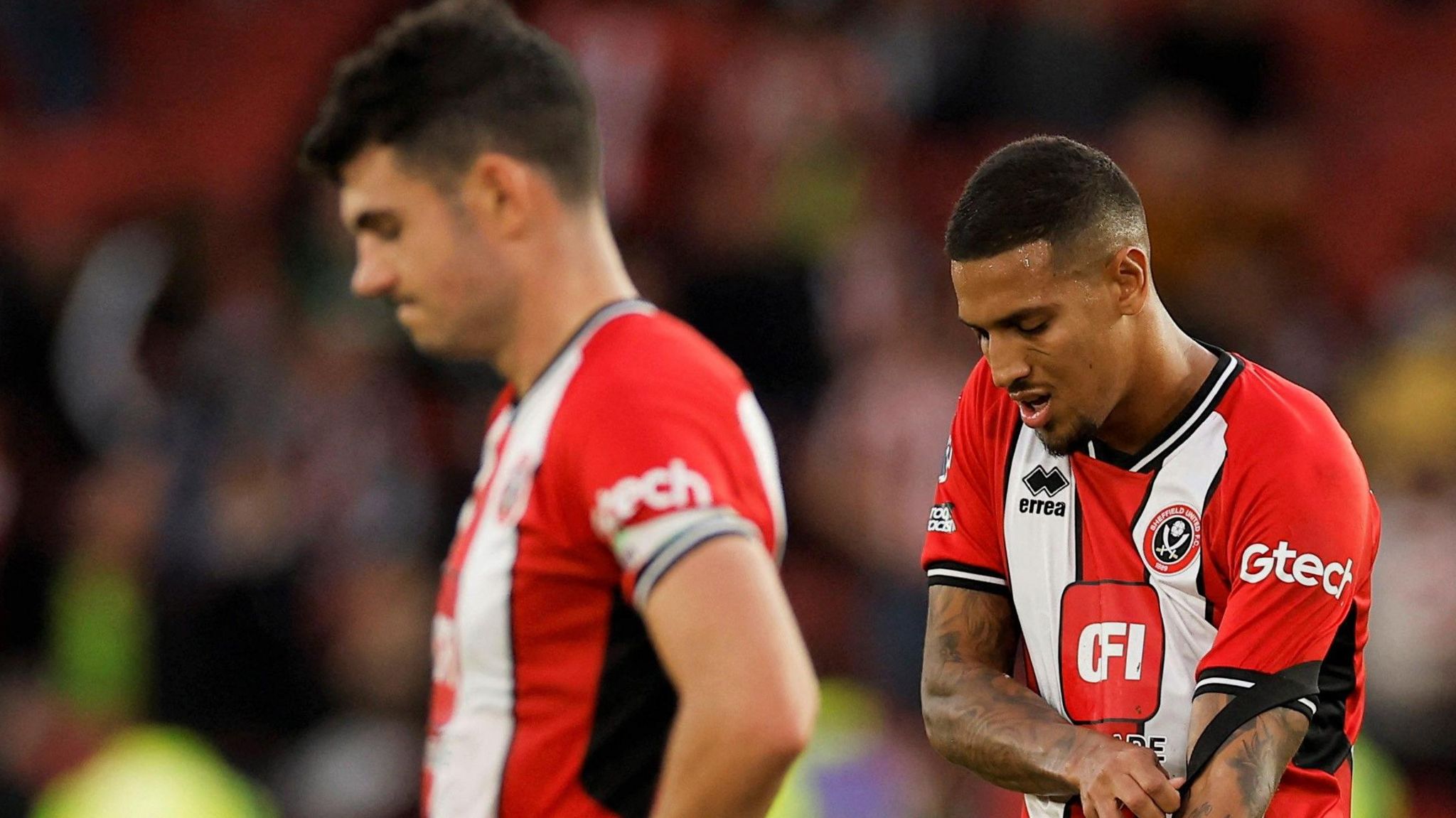 Only one team really deserves to be in the ugly, and no prizes for guessing who it is.
There really isn't much to say about Sheffield United's loss, either. 8-0 at home kind of says it all. They can be let off a little bit on the fact that they were up against a far superior opponent. But they can't be let off too much.
It's a long season and there is a lot of time for them to bounce back, but at the moment they don't seem capable of competing against their other Premier League counterparts.
We have to throw a player in here too, though, as Man City's Rodri got a terrible red card. His actions were baffling, to say the least.
His team is up 2-0, cruising to victory, and he lets one small thing get to him so much so that he gets himself a straight red. It was ridiculous and we wouldn't be surprised to see him spend an extended period on the bench for his actions with the way Pep Guardiola disciplines his team.
Biggest winner
There is only one team that can be called the biggest winner this week. They've not been mentioned in the good section for a reason - they deserve their own section.
Newcastle absolutely smashed it this weekend. 8-0 at Sheffield United's home ground is crazy, especially when they had eight different goalscorers.
There were multiple great individual performances. Kieran Trippier got himself three assists, while Bruno Guimaraes and Anthony Gordon both got a goal and an assist.
It was Newcastle at their best and showed what they are really capable of. No one's asking them to do that every week, but they definitely need to be putting in performances like that each week, looking ruthless on the attack and holding nothing back.
Star Players
Let's take a look at our top three stars of the weekend.
Son Heung-min
The lifeforce of the Tottenham team, Son Heung-min has taken the captain's armband from the departed Harry Kane and showed why he is the leader now, scoring both of Spurs' goals in their draw with Arsenal.
Kieran Trippier
As mentioned, either Trippier, Guimaraes or Gordon could've been tipped for the best player. We've gone with Trippier because his three assists got the ball rolling for the Magpies. Without him, the result probably wouldn't have happened.
Kaoru Mitoma
Kaoru Mitoma is a hidden gem, starring for Brighton last season and showing up again this weekend. Two goals off the bench to help come back from a goal down, top performance from him.