Premier League Matchday 7 review: VAR has crossed a line
But it's certainly not one they've drawn…
The Premier League has been interesting to say the least so far. After last week, we were saying that trends were starting to form throughout the table, but Matchday seven has thrown that idea completely out the window.
Now we could talk about all the good and all the bad from the weekend, but I think we all only want to talk about the big ugly matter of controversy that happened during Tottenham vs Liverpool.
So let's take a look at the good, the bad and the ugly during our Premier League Matchday seven review.
The good
Aston Villa shocked the league by not just beating Brighton but dismantling them. 6-1 against the Seagulls who have looked to be threats for the top four this year is insane, although not surprising as Villa themselves have a European competition-worthy squad.
Another shock came at the Molineux as Wolves made things interesting by beating league leader Manchester City. They proved that taking your chances when they come to you is all that really matters.
Well done to Luton for picking up their first Premier League win. Can't take anything away from it, even if it was against Everton as the Toffees looked as though they could be starting a run of good form after back-to-back wins last weekend and in the cup midweek.
The same goes for Chelsea, who finally put in a good performance against Fulham on Monday night. Murdryk getting his first goal was much needed and hopefully now with Broja fit again they have their leading talisman.
The bad
Will there ever be an end to Manchester United's constant cycle of one good year, one subpar year? Crystal Palace are by no means easy customers, but they literally played this exact fixture four days before and got the win. How have they managed to lose it this time around with a strong squad? Baffling.
It's not often that we're talking about Brighton on the other end of being outclassed, but they were simply not good enough. They had more possession but they weren't doing enough with it.
The same could be said with Man City. They did dominate much of the ball against Wolves, but they couldn't get the ball in the back of the net besides Julian Alvarez's inch-perfect free kick and Ruben Dias' superb deflected chip over his own keeper.
The Ugly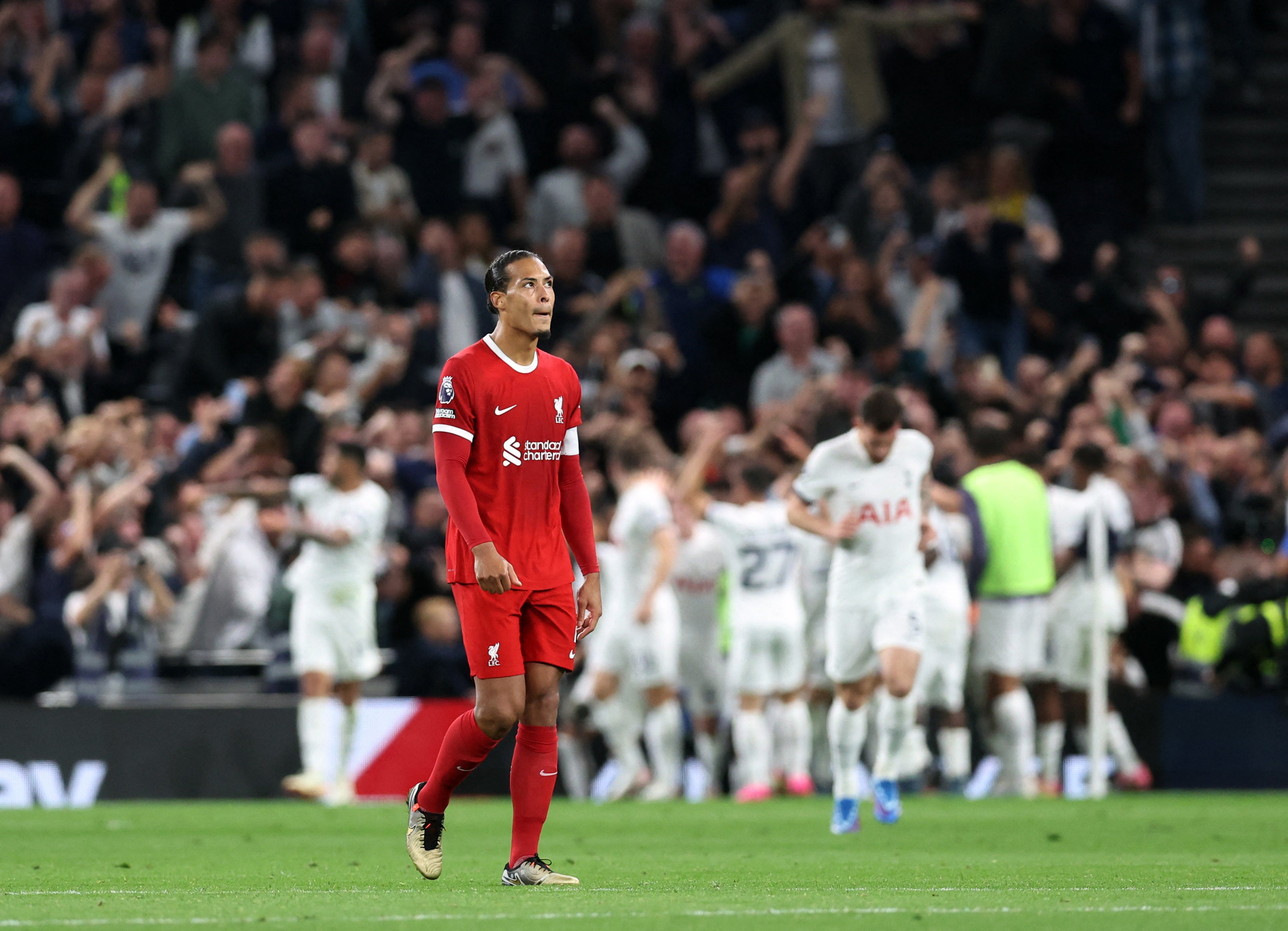 So let's talk about it.
It is absolutely absurd what happened in the Tottenham vs Liverpool game. The term is thrown around a lot by football fans in usually comical ways, but this time the Reds were well and truly robbed.
They were unlucky to not walk away with a point, with Joel Matip's devastating last-minute own goal putting the icing on the cake for what was a horrible day for Liverpool.
Two red cards were bad too, although both were also contentious; Curtis Jones saw a straight red for a bad challenge that was made worse by how VAR was presenting it to the referee; Diogo Jota received two quick yellows although he should never have been given the first one.
But the most criminal offence from the officiating came from the opening goal, scored by Luis Diaz, that was called offside but then was not properly checked by the VAR.
The referee's group PGMOL issued a statement following the match where they literally admitted that they were wrong in disallowing the goal and that they didn't do a proper check because they misunderstood that the goal was given offside on the field.
It is completely absurd that situations like this are occurring. VAR has been in use in the Premier League for long enough and yet week after week there are still game-changing or deciding mistakes made by these officials.
Liverpool are pushing for a thorough investigation and asking for audio between the VAR and the on-pitch officials, not so that they can get a replay of the game or anything, but so that this sort of thing can never happen again.
It was a clear mistake made by the VAR officials to not call upon Simon Hooper, the referee of the match, to stop the game and award the goal even after Spurs had taken their freekick to restart the game.
Biggest winner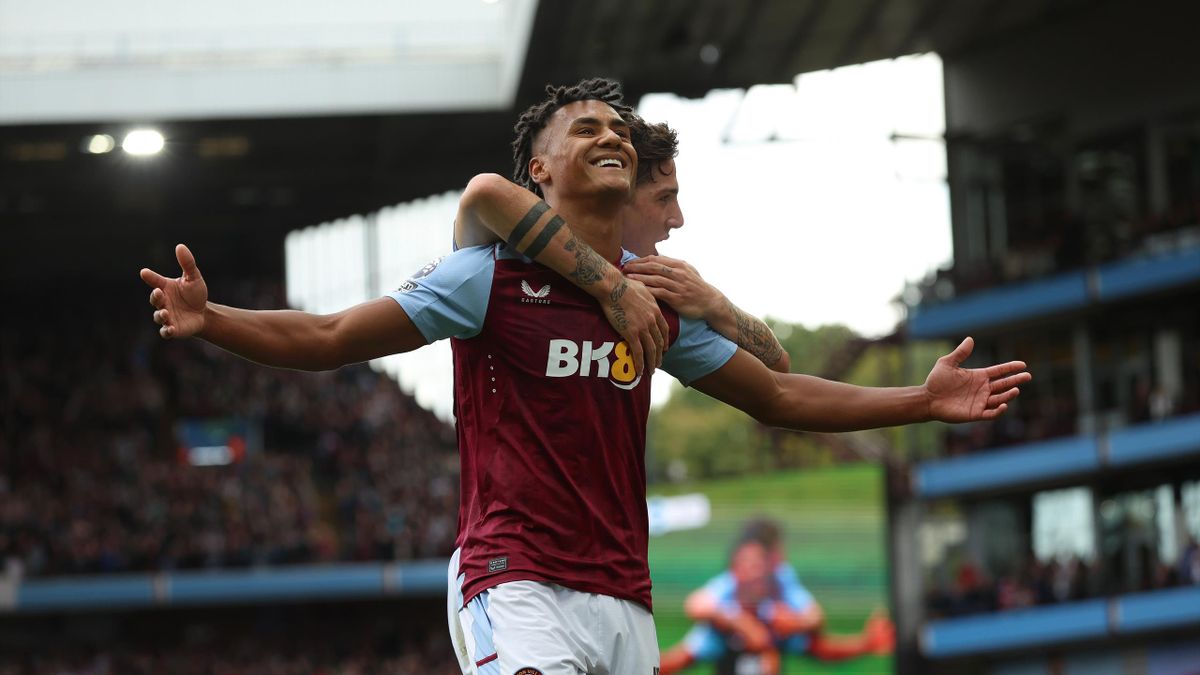 On to a lighter note again, there's no other option here for the biggest winner. Aston Villa outclassed their seemingly superior opponent, showing that they too are a team that you don't want to mess around with.
Under manager Unai Emery, Villa are once again becoming legitimate contenders for Europa League football and have every right to be in the thick of it at the top right now.
Star Player - Ollie Watkins
Only one name stood out this weekend, with Villa's Ollie Watkins bagging a hat-trick in their win over Brighton.
It wasn't the prettiest of hat-tricks but it's three goals nonetheless which he will take. He needed them as well as only one goal previously in their seven games played was not a good look.