Friday news roundup 15/09: Aquaman 2, Everton, McLaren F1 & more
Select stories across sports and entertainment heading into the weekend.
Everton agree takeover deal
Everton will be heading into a new era as a club takeover has finally come.
The Toffees have been acquired by 777 Partners, who are a Miami-based private investment company. They have taken on Farhad Moshiri's full stake (94.1%), who previously was the majority stakeholder in the club.
777 Partners already has a number of clubs around Europe in their portfolio, including Sevilla, Genoa, Hertha Berlin and Standard Liege.
After many years of barely surviving in the Premier League, this news will be incredibly welcomed by fans.
The deal is still some ways off from being in place, with the Premier League needing to sign off on it amongst other things.
New Aquaman 2 trailer dropped
After a five-year wait, Jason Mamoa will be returning to the role of Arthur Curry as Aquaman and the Lost Kingdom gets a new trailer ahead of its release later this year.
Aquaman 2 will build upon the story of the first film, which ended with the titular character taking over his duties as the king of Atlantis.
Now, a new threat is coming for his throne, and the hero must team up with his half-brother Orm (Patrick Wilson, Insidious) to fight against this evil.
Aquaman 2 is set to be one of the last projects before James Gunn and Peter Safran enact their reinvented DCU, and it is yet to be seen if Mamoa's character will be coming into the new era.
Aquaman and the Lost Kingdom will be coming to cinemas on 20th December.
McLaren bringing big upgrades to Singapore GP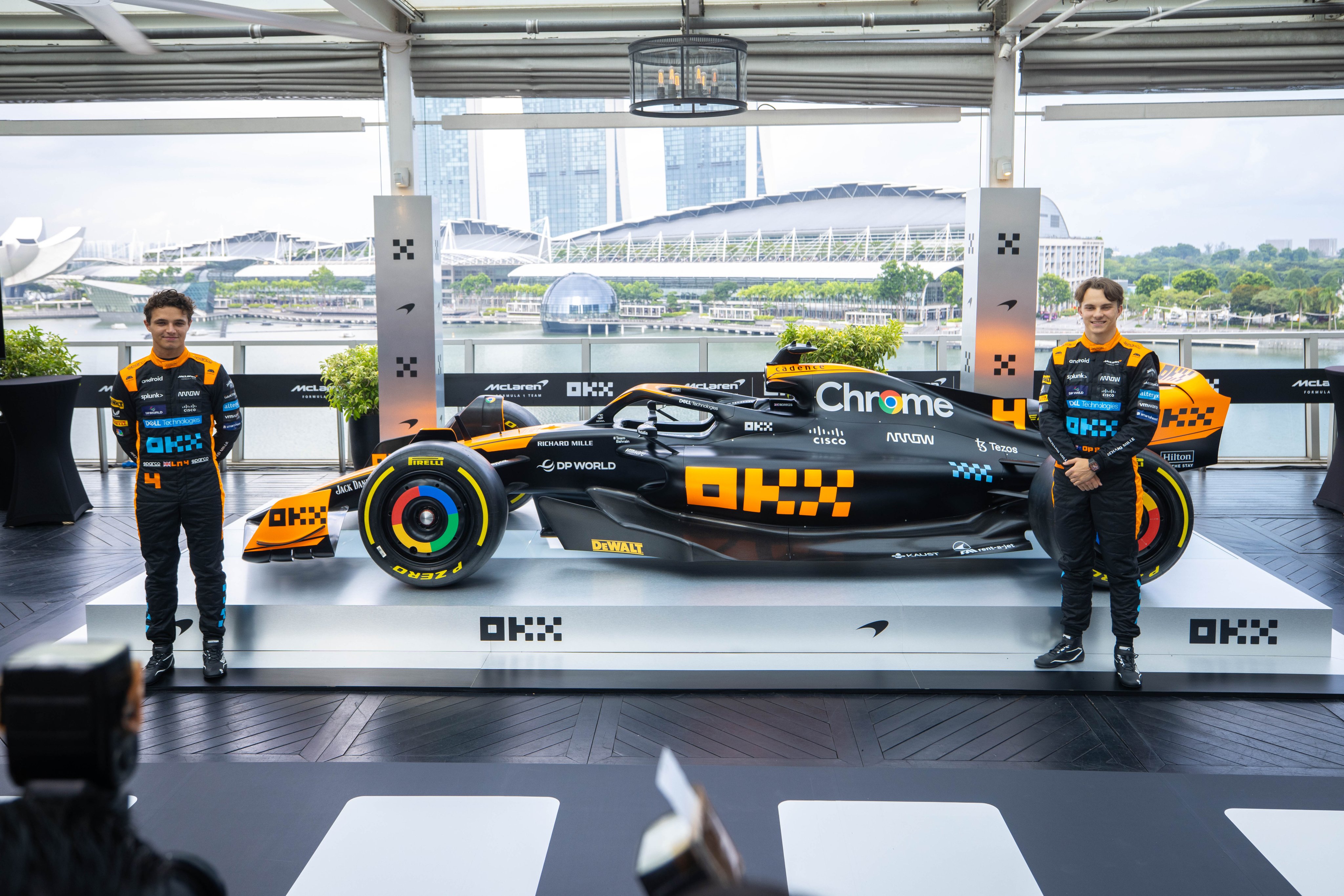 The McLaren F1 team are continuing their development of the car this year, bringing a big upgrade package to Lando Norris' car ahead of the Singapore Grand Prix this weekend.
These 'exciting' new upgrades, as the team described them, are aimed at addressing specific weaknesses at slow speeds.
McLaren pushed to get these upgrades ready for the race in Marina Bay but has only been able to get them all on Norris' car. His teammate, Oscar Piastri, will be getting all the upgrades next weekend when F1 pops over to visit Suzuka for the Japanese Grand Prix.
The British team's development this year has seen them go from the back of the grid to the front, so it will be interesting to see how much better these new big upgrades will be and if they will be able to start properly challenging for race wins.
The upgrades aren't the only new thing on the car this weekend, either, as they have debuted a new 'stealth' livery to be run in Singapore and Japan.
Star Wars: Lando now set to be a movie
The Star Wars: Lando project is said to now be moving away from being a series and will instead be its own movie.
Donald Glover, who played a young Lando Calrissian in Solo: A Star Wars Story, will be working with his brother Stephen on writing the script.
During an appearance on the Pablo Torre Finds Out Show, Stephen revealed the news, saying:
"It's not even a show…the idea right now is to do a movie … Right now, because of the strike it's kind of like telephone all of the information."
Final match of England vs New Zealand series
The England vs New Zealand series is coming to an end today with the final ODI match at Lords.
The two nations have already played out a four-game IT20 series which finished 2-2. The ODI series currently sits at 2-1 to England.
Ben Stokes made history in the last game, breaking England's ODI runs record with 182 from 124 deliveries on their way to a dominant win.
Following today's fixture, England will go on to play Ireland in a three-game ODI series before officially getting onto the ICC Cricket World Cup train.