Friday news roundup 3/11: Movie and TV focus
No sport this week, just pure entertainment news.
Marvel Echo series gets streaming date
Marvel has announced a streaming date for another new original series, Echo, following the life of the titular character, whose real name is Maya Lopez.
Echo was first introduced in the 2021 series Hawkeye. The series will see her return to her hometown to reconnect with her roots, and thus encountering her adopted father Kingpin, who is also a villain to Spider-Man, Daredevil and the Punisher, three other Marvel heroes.
The series will begin streaming in the new year, with all episodes coming to Disney+ on 10th January 2024.
Marvel considered moving away from Majors
Marvel executives were considering pivoting away from Jonathan Majors as the next big bad in the MCU after his arrest in March this year.
Their contingency plan saw them consider switching from Majors's character as Kang the Conqueror, who has already appeared in multiple projects such as the Loki series and Ant-Man and the Wasp: Quantumania, to another longtime Marvel big bad Doctor Doom.
The actor has maintained his innocence since the allegations against him were made, but the reason why they haven't moved away from him yet is because of the WGA strikes which have now ended.
It will be difficult writing him out, though, as he has already been positioned in the role in multiple projects, particularly in the finale of Loki season two, which is yet to be released.
Marvel considered bringing back original Avengers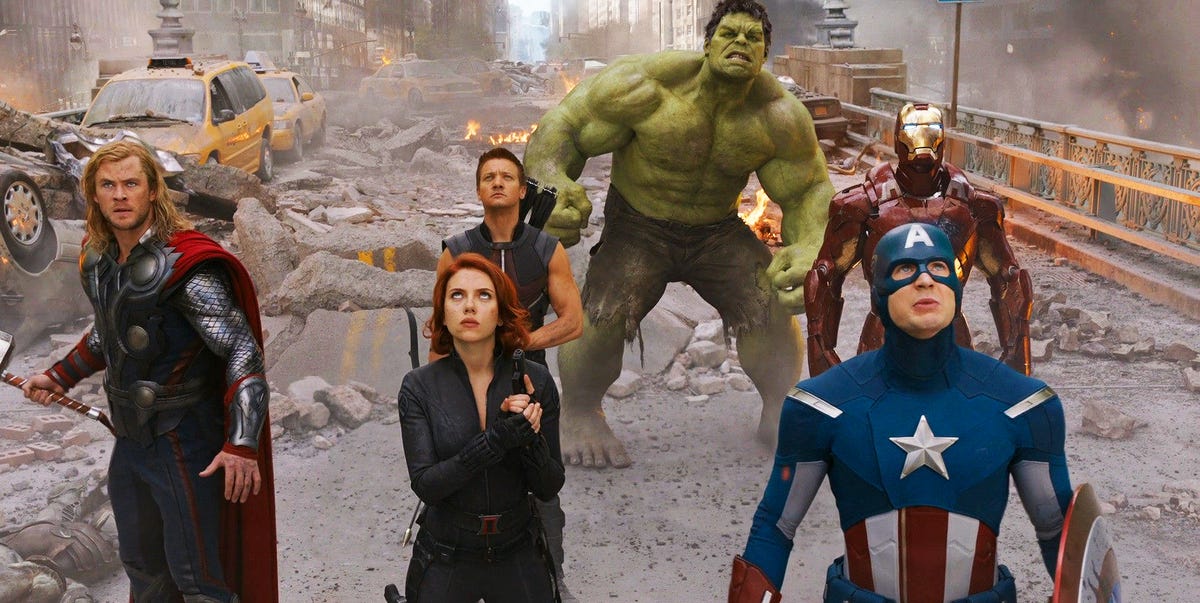 As well as pivoting away from Majors, Marvel execs also considered bringing back the original Avengers cast for a new movie in an attempt to go back to their roots.
Fans of the MCU have consistently criticised the direction things have been going in post Avengers: Endgame, and it seems those concerns have been shared with those who head the projects.
Their drastic fix to everything seems to be to have a hard reset, going back to tell a story from the original Avengers crew, including Tony Stark/Ironman and Black Widow, who both in MCU canon are dead.
They have reportedly not committed to the idea, but it is still one that seems to be on the shop floor so we may see it come to fruition at some point if the string of underwhelming projects continues.
Futurama revival renewed for two further seasons
Earlier this year, streaming service Hulu brought back the beloved series Futurama for a new season with a further one already set for 2024.
But before this 12th season has even begun streaming, the service has confirmed the renewal for a further two seasons.
It's return was well welcomed by fans but was rather unremarkable, not adding any new brilliance to the series but also not doing much wrong. Maybe with another three series it could get in its grove again.
Kingdom of the Planet of the Apes first trailer
The first trailer for the upcoming Kingdom of the Planet of the Apes movie has arrived.
This latest movie in the Planet of the Apes franchise continues on from 2017s War for the Planet of the Apes, giving us a first look at its post-human world.