Friday news roundup 13/10: Some bad news on Friday the 13th
But also some good stuff on this most unlucky day.
Suits getting a new spinoff show
Suits is experiencing an unprecedented run of popularity right now on Netflix, and to keep that hype going, it has been announced that a new spinoff show is in the works at NBCUniversal.
Show creator Aaron Korsh is said to be at the head once again for this new project, and while there aren't that many details about the project yet, it is said to be neither a reboot or a revival, but rather a story set in the larger universe of the original.
Fans of the original show are split in their reactions to the news - some are excited about it, while others are worried if it will be able to live up to the original run.
Australia suffer biggest World Cup defeat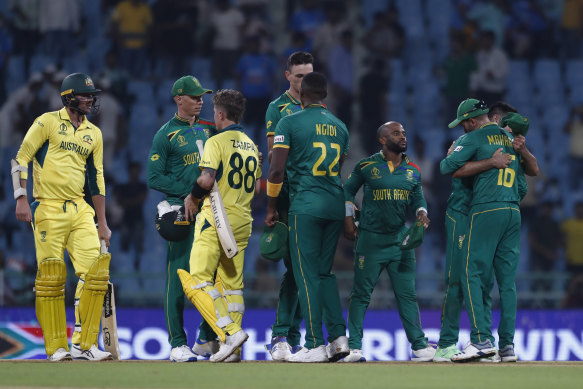 Times are tough in Australian sports right now. After being dumped out of the Rugby World Cup at the earliest stage in team history, their cricket team has now endured their biggest-ever loss in the Cricket World Cup.
The loss came at the hands of South Africa, who dominated them in a 134-run victory.
Australia now faces an uphill battle to reach the top four in the group stage as this is now their second loss of the tournament, leaving them in the company of the Netherlands, Sri Lanka and Afghanistan as the only teams still without a win.
Trailer dropped for Zac Efron's new wrestling movie
Zac Efron (High School Musical)has got himself back into ridiculous shape, this time showing it off in his new movie The Iron Claw.
Also starring Jeremy Allen White (The Bear), Lily James (Pam & Tommy) and current AEW World Champion Maxwell Jacob Friedman, The Iron Claw tells the story of the Von Erich family, professional wrestling's original powerhouse family.
The real-life story of the Von Erich family is one of tragedy and triumph as the brothers looked to make a name for themselves in the world of professional wrestling in the early 80s.
Former F1 boss given suspended prison sentence
Soon-to-be 93-year-old Bernie Ecclestone has been sentenced to 17 months in prison suspended for two years after pleading guilty to fraud.
The billionaire former head of Formula 1 appeared in court on Thursday and pleaded guilty over a failure to declare £400m held in a trust in Singapore to the government.
A civil settlement with HMRC has been reached where he will have to pay £652.6m, covering 18 tax years.
Thankfully for F1, this all relates to Ecclestone's personal finances as he no longer has any ties to the sport after selling off his ownership in the sport a while back.
Dazzling new trailer for Wonka released
Roald Dahl's famous character of Willy Wonka will be hitting the big screens this Winter as Timothy Chalamet (Dune) plays the titular character in the new movie Wonka.
Many big names are part of the cast, including Hugh Grant (Notting Hill), Rowan Atkinson (Mr Bean) and Olivia Coleman (The Favourite).
It tells the story of how a young Mr Wonka came to meet the Oompa-loompas and begin his chocolate empire.
The latest dazzling trailer showcases his marvellous adventure, and with the film directed by Paul King, who directed both Paddington movies, Wonka is sure to be a big family hit this holiday season.