Monday news roundup 04/09: Ryder Cup, Max Verstappen, Marvel & more
An odd mix when put like that but that's our news for you!
Team Europe announced for Ryder Cup
Luke Donald has announced his six captain picks to make up the 12-man squad for Team Europe to compete against Team USA at the Ryder Cup this year.
Team USA had announced their picks a few weeks back, so the pressure was on Donald to pick the right team to compete against the mighty American squad.
Rory McIlroy, Jon Rahm and Viktor Hovland were among the players who had gained an automatic place in the team. Tommy Fleetwood was unlucky to miss out on an automatic place but was the first player Donald announced for his picks.
Somewhat controversially, Donald picked two surprising debutants for his team in the way of Nicolai Hojgaard and rookie Ludvig Aberg. Both have been performing well, but many question the decision to pick them over the likes of Victor Perez and/or Adrian Meronk.
The teams are now complete and the preparations have begun for the upcoming contest in Italy later this month.
Team Europe: Rory McIlroy, Jon Rahm, Robert MacIntyre, Viktor Hovland, Tyrrell Hatton, Matt Fitzpatrick, Tommy Fleetwood, Sepp Straka, Justin Rose, Shane Lowry, Nicolai Hojgaard, Ludvig Aberg.
Team USA: Scottie Scheffler, Sam Burns, Patrick Cantlay, Brooks Koepka, Justin Thomas, Jordan Spieth, Wyndham Clarke, Rickie Fowler, Brian Harman, Max Homa, Collin Morikawa, Xander Schauffele
Marvel shifts dates once again
Marvel has decided to shake up their schedule once again to move around the release dates of some of their forthcoming Disney+ series.
Series such as What If…? season 2, Agatha: Darkhold Diaries, and X-Men '97 are amongst the projects that were slated for 2023 or early 2024 release that have now been pushed well into next year.
The reason behind the schedule shifts is because of the ongoing SAG-AFTRA and WGA strikes.
Season two of the highly-anticipated Loki series is still on track to be released in October; however, season two of What If…?, which was originally due for an early 2023 release, will now start streaming on Christmas Day this year.
Max Verstappen breaks race win record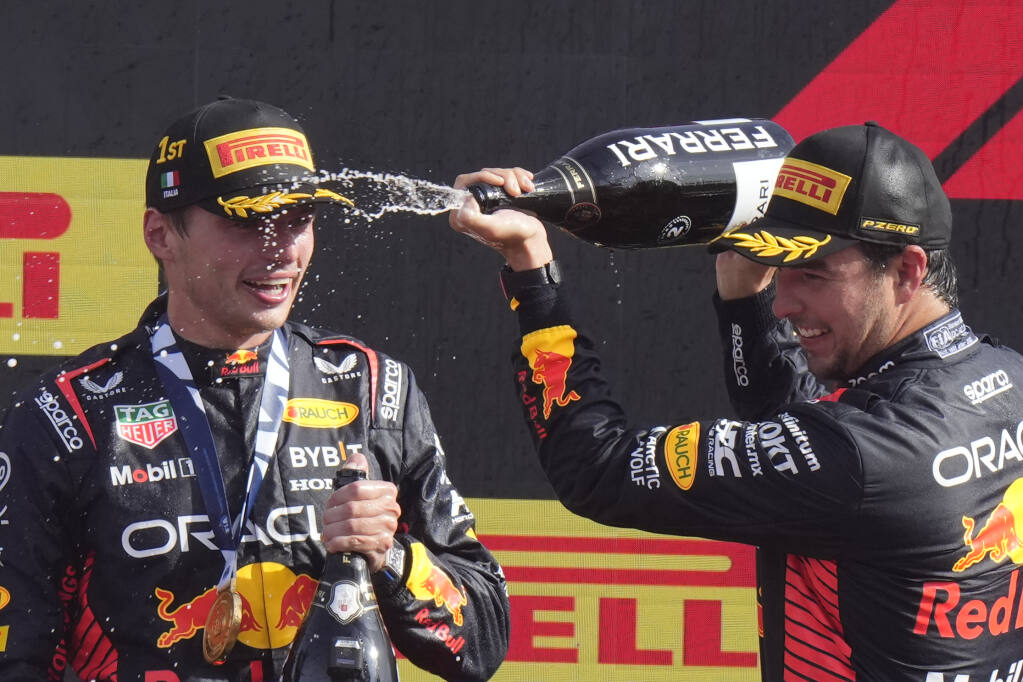 The Italian Grand Prix gave us a fairly entertaining race, but in the end, it was business as usual as Max Verstappen took the chequered flag to break a new record for his 10th race win in a row - something no other driver has ever been able to do.
The Tifosi fans were in high spirits during the weekend, especially after their home team Ferrari took pole position with Carlos Sainz.
He managed to hold off the attack of Verstappen for quite some time, but eventually fell to the faster Red Bull. He managed to fend off his teammate, Charles Leclerc, in the last few laps to hold onto the final podium spot.
Verstappen's teammate, Sergio Perez, also did well to make his way through the field and finished in second, giving Red Bull their sixth 1-2 finish of the year.
Check out our full Italian Grand Prix review.
How I Met Your Mother spinoff cancelled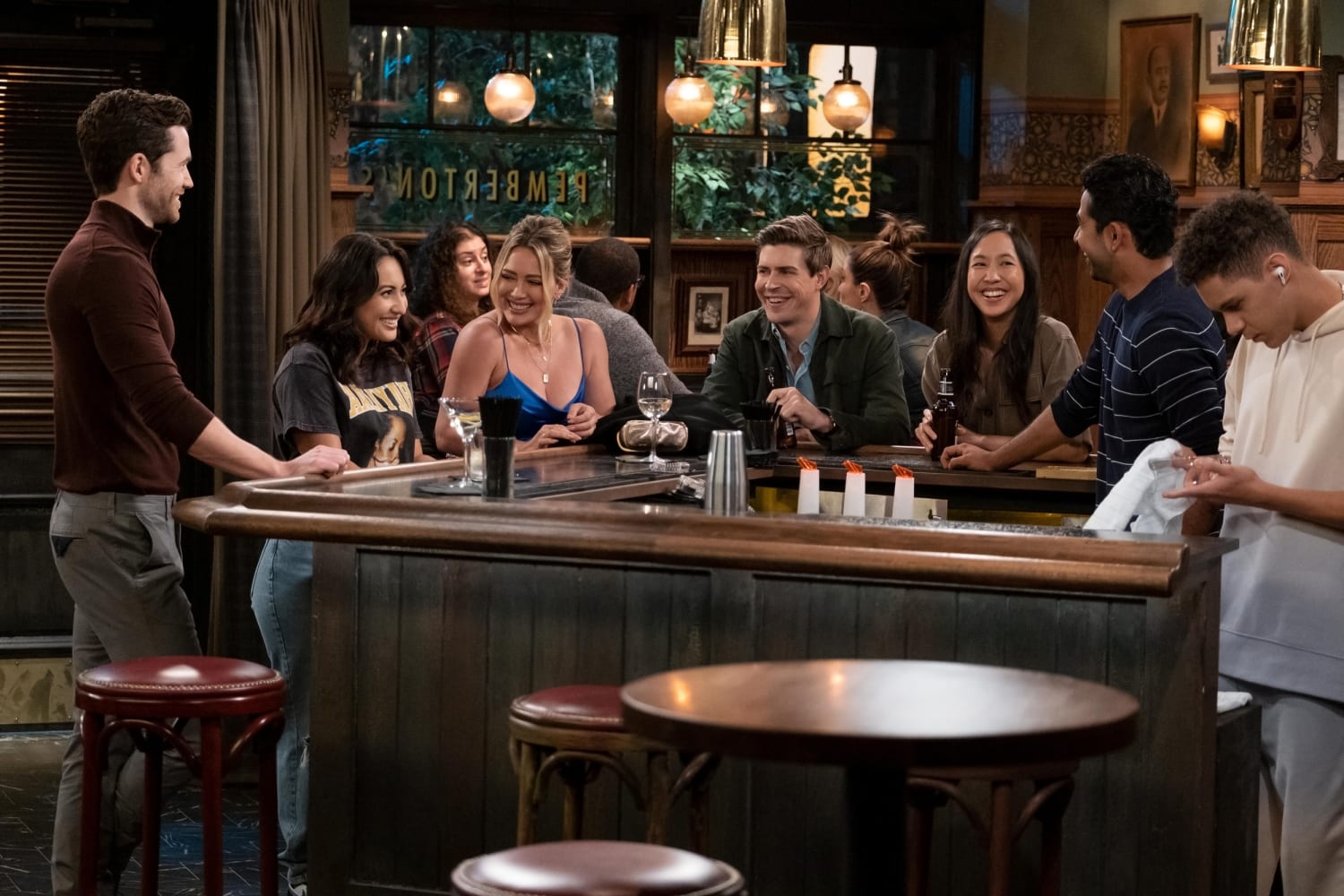 How I Met Your Father, a spin-off of the much-beloved How I Met Your Mother series, has been cancelled by Hulu after two seasons.
The Hilary Duff-led series ran for 30 episodes and unfortunately ends without finishing its story, which followed a similar premise to its predecessor of telling the story of how Duff's character met her partner to her son.
The reasoning behind the cancellation is due to the show not performing as well as expected. Fans on social media seem to be disappointed at the decision, with many calling for another studio/ network to pick it up and carry on the story.
Sancho fires back at Ten Hag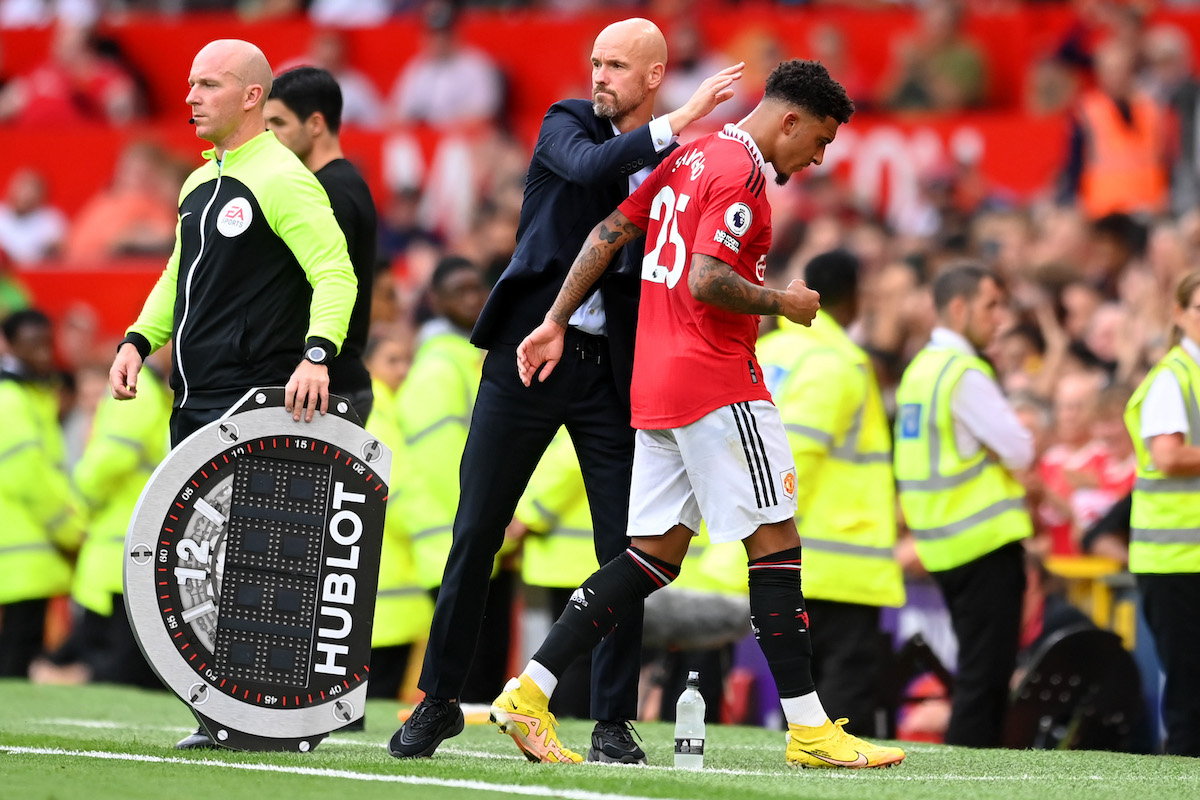 Jadon Sancho has responded to comments made by Manchester United boss Erik Ten Hag, saying that he has been "a scapegoat for a long time".
Sancho was left out of the squad that travelled to Arsenal on Sunday, having previously come off the bench in the first three games of the season.
Ten Hag's explanation for this was that Sancho had been dropped due to sub-par training performances, stating "Jadon, on his performances in training we did not select him".
The Englishman responded on Twitter, saying that people shouldn't believe everything they read, that he conducted himself very well in training last week, and that he has been a scapegoat for a long time.
He did show some positive signs, though, ending his post by saying:
"I respect all decisions that are made by the coaching staff, I play with fantastic players and (am) grateful to do so which I know every week is a challenge.

"I will continue to fight for this badge no matter what!"
Since signing for United for £73million back in 2021, Sancho has struggled to find consistent form, and has now seemingly gotten on the bad side of Ten Hag because of it - which makes these comments even worse for his Red Devils career.