Johnnie's Judgement: United States Grand Prix review
2024 may not be so straightforward for Red Bull…
The Circuit of the Americas is a great track and it can and usually does offer up an exciting race. That was no different this year, with the Sprint weekend adding even more spice to it.
While on the surface it seemed like a standard race this year with Max Verstappen cruising to yet another victory, it was anything but that.
Lando Norris celebrated his 100th race with another podium finish, even leading the race for some time.
Mercedes came with what they say is their last upgrade package this season and it clearly proved to work for them, with Lewis Hamilton almost getting the win (on track).
But the best moment by far had to be the home nation hero Logan Sargeant winning his first Formula 1 points, no technicalities just straight American eagle pride from my guy Logan!
Saturday's Sprint
To be honest, there's really not much to talk about for Saturday. It was fairly ordinary, Verstappen taking pole position for the Sprint during the shootout and then converting it into a win by almost 10 seconds over Hamilton.
Hamilton actually showed off the Mercedes upgrades best, starting third behind Leclerc but making a move on the first lap to pass him and keep a hold of the position, finishing over eight seconds ahead of him.
The Aston Martin drivers had a weekend to forget. Both were knocked out in Q1 on Friday then both knocked out in SQ2 on Saturday and would fail to score any points in the Sprint, with Lance Stroll even having to retire the car with an issue - one that would see him start the Grand Prix on Sunday from the pits.
Super Max on Sunday
Qualifying on Friday (as is the procedure during Sprint weekends) threw up some surprises. The reigning World Champion had his pole lap deleted due to exceeding track limits, and as such Charles Leclerc found himself on pole.
Lando Norris starting in second got the jump on Leclerc at the start, as did Carlos Sainz in fourth on Hamilton, who started third.
The Ferraris didn't really seem to have the true pace to challenge for a win this weekend, though, but Carlos Sainz was fortunate to find himself on the podium due to Hamilton's disqualification (more on that later).
His teammate was given a terrible strategy and finished sixth on track but was also later disqualified. A weekend to forget for Leclerc.
Hamilton was arguably the star of the show, displaying his ability at a track he always performs well at. He made his way past the two Ferraris fairly easily after falling behind them at the start.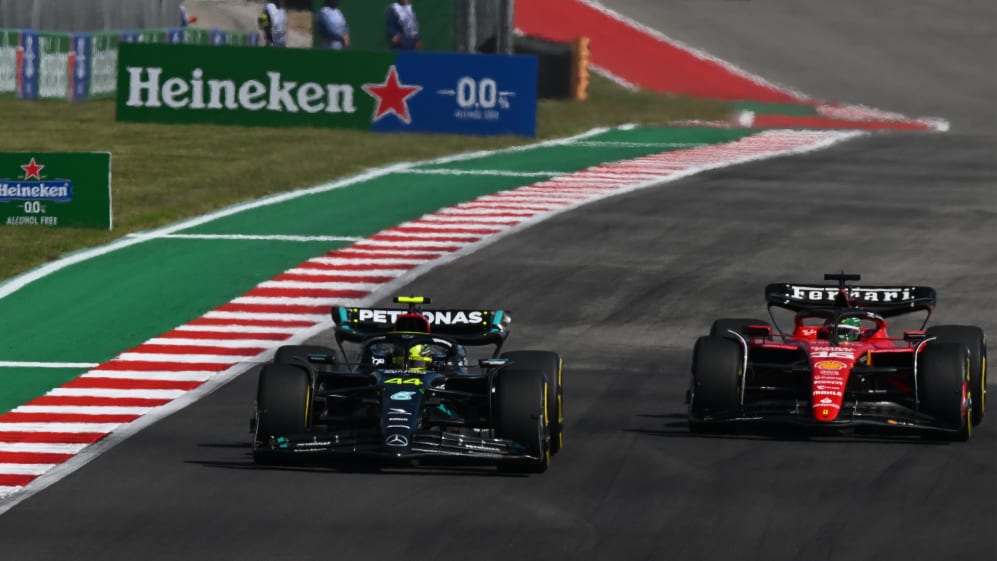 Strategy and slightly too slow pit stops ruined a shot at the race win for him, as he was brought in too late both times and came out behind Max and Lando out in front. However, he was able to chase them down, passing Lando and getting very close to Verstappen at the end.
But as we know, it was Max who took the victory, starting in sixth and making his way past his competition via easy moves and undercuts in the pits. Another classic Flying Dutchman race win.
It's his 50th win in Formula 1, putting him in elite company with Hamilton, Michael Schumacher, Sebastian Vettel and Alain Prost.
After the race, the FIA reported that Hamilton and Leclerc were disqualified from the race due to excessively worn floor planks. This is part of the FIA Technical Teams post-race inspections that they carry out on every car, and while unfortunate, is very fair.
Red Bull under pressure in 2024?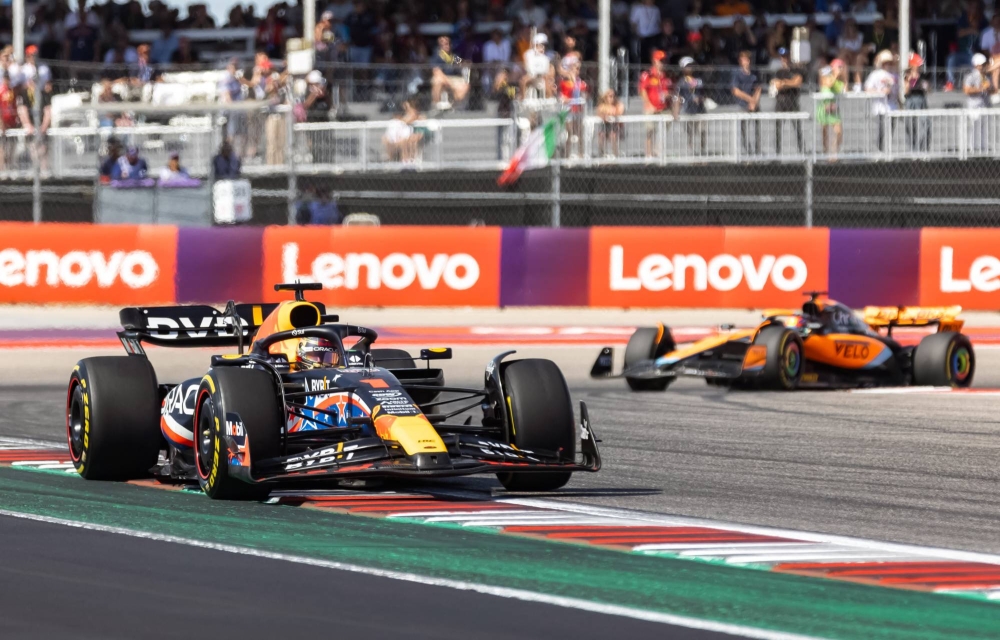 My main takeaway from this race is that it could be an insight into what's to come next season.
Despite his disqualification, Hamilton put in one of is best drives since the new technical regulations. The upgrades Mercedes brought to the car this weekend clearly paid off, with Lewis even commenting on Friday after qualifying that he could feel the new underfloor making a difference.
This is big for Mercedes, as it means they have once again taken another step in the right direction to catching Red Bull. Along with McLaren's improvements this season, the reigning Constructors' Champions will most certainly be looking behind them with some ounce of worry.
Mercedes team boss Toto Wolff said earlier in the season that they have already started putting a lot of focus into the 2024 car, while McLaren has also admitted to having started work on improving upon the big development gains they've made this season and taking them into next season.
Put all that together with Ferrari claiming to be working on essentially a completely new design for next season, and the result this weekend suddenly makes things very interesting.
I reckon that Red Bull still may be the team to beat next season, but the gap will not be anywhere near as big from the start as it had been this year.