Premier League season predictions following the International break
Four games down, 34 more to go. A lot of time for things to change...
The Premier League campaign gets back underway with Matchday 5 this weekend, and after four games, an order of sort is becoming established.
Of course, it is still really early doors to be confirming things, and that's why we think now's a good time to give our Premier League season predictions.
Using the insights from what we've seen already in the first four games along with the changes following the closure of the transfer window, here are our picks for the season.
Tussle at the top
The top four race this season could be interesting. Not too sure if there will be a fight at the very top as Manchester City has a kind of unbeatable aura about them already this season, even without Kevin De Bruyne. But the other three spots could be hotly contested for sure.
Newcastle and Manchester United both finished top four last season but aren't anywhere near it right now. Granted, Newcastle played Liverpool and Manchester City in their first four games so not the easiest start.
But they also played and lost to Brighton, who could be a dark horse for a top-four challenge this year. It might be a stretch to say they could get it but they definitely have shown they're not one to overlook this year.
Liverpool seems to be back on the right track after a difficult season last year. They made some decent signings in the summer but do seem to just be lacking that general in the middle of the field to organise everything and help them challenge City again.
Last year's runners up Arsenal have looked good again but have already slipped up with a draw at Fulham. If they want to be champions soon, they need to eliminate those sorts of results.
Under the new guidance of Ange Postecoglou, Tottenham even without their star man Harry Kane look rather good. They will inevitably Spurs things up at points, but they may be in for a good season.
Quick shout out to European Champions West Ham who currently reside in fourth place. They definitely won't stay there but with the help of the mighty James Ward-Prowse in midfield, another strong European showing could be on the cards.
Top four
1st – Manchester City
2nd – Liverpool
3rd – Arsenal
4th – Tottenham
Surviving the drop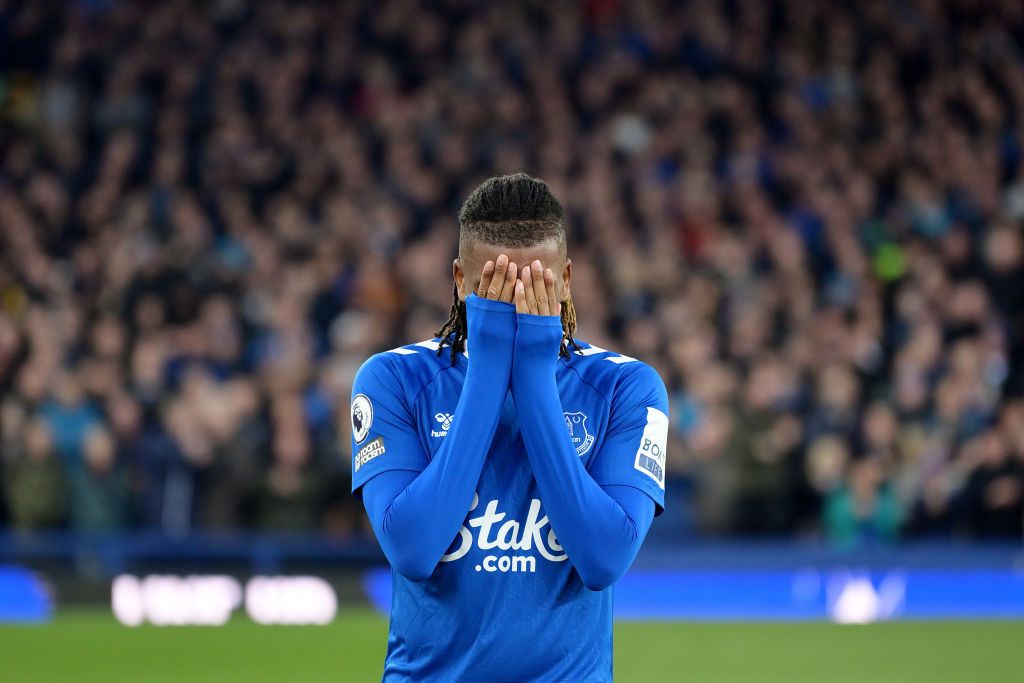 The fight for survival last year was immense, and it could be just as good this year - but it could also be very much done quite early.
Sorry to any Luton fans reading this but we don't have a lot of faith that your boys will be surviving to see another season in the top flight. At least you'll have a nice newly upgraded stadium for the Championship next season!
The same goes for Sheffield United. They did well to get back up to the Prem, but it's hard to look at that Blades team and think there's enough quality there to stay up.
As for the third relegation spot, this will be the one which numerous teams will be fighting against. To us, we see it as a three-team fight between Everton, Wolves and Bournemouth. Maybe four with Burnley.
Having lost Julen Lopetegui shortly before the start of the season, Wolves are expected to struggle. New manager Gary O'Neill has the tough task of learning and sorting things out as he goes, and while it will be difficult, we feel there is just about enough quality in the squad to keep them up.
Bournemouth can be a tough opponent to play when at home, but they still feel like a team that is only just good enough to stay up. Eventually only just won't be enough, but we'll give them the benefit of the doubt that that won't be this season.
Burnley are currently bottom but they do seem like a team that once they get going will be hard to beat. At the moment, though, it could go either way. They'll either go down or finish mid-table. We don't see any other possibility.
Everton has survived by the skin of their teeth for the past few years, but even with the takeover coming in, it seems like this year may be the one that they finally can't hold on to. They are our third pick for going down.
Bottom three
18th – Everton
19th – Sheffield United
20th – Luton Town
Award winners
Golden boot
After Erling Haaland's record-smashing season last year, it's hard to look at anyone else as the potential Golden Boot winner.
He's already back at the top with his first hat trick of the season in MD4, sitting at six goals now from the first four games.
Even without De Bruyne for potentially half the season, there's enough quality in the side to feed him and get him the goals.
It might not be as many as last year, but we reckon another 30+ goal season is incoming for the Norweigan.
Erling Haaland – 31
Most assists
Kevin De Bruyne took this one home last year and before the season started we would've said he'd be repeating this year. But of course, we know now that City's creative captain is out with an injury and likely won't feature for the remainder of 2023.
So the Playmaker of the Year award could go to anyone really. Mo Salah is the only other current Prem player to have one it before, and we feel that there's definitely a chance he could win it.
We almost gave the nod to Phil Foden as he is currently joint top with three, but even if he does keep it up, his rate will likely slow down again when De Bruyne returns. Salah's rate won't ever slow down, and he has many more options than just the one to supply.
Mo Salah- 13
Golden glove
David De Gea was the recipient of this award last season - very surprising given that he was then let go by United and now doesn't have a team.
Ederson is our pick for this year. He previously won three in a row from the 2019/20 season to the 2021/22 season.
Last season he only achieved 11 clean sheets, but this year we reckon he and the City defence will be back in top form and the Brazilian shot-stopper will have more this year.
Ederson – 17
How to watch the Premier League live
Keeping up with the Premier League can sometimes be a bit of a hassle. There are two different channels it is usually on over the course of a weekend, then a streaming service comes along to take the games in the Christmas and New Year period.
You can generally find Premier League football on Sky Sports. They show any Friday and Monday night games, as well as the late kickoffs on Saturdays and all games on Sundays.
TNT Sport - previously BT Sport but is still known as such in our packages - shows the early kickoffs on Saturdays and may also have select midweek games. Possibly more importantly, though, they're the only place to watch the Champions League.
And then Amazon Prime take the Christmas and New Year period fixtures, which really confuses things as it's hard to advertise that when Amazon Prime aren't a standard broadcaster with a TV channel.
Be sure to check out our Sky Sports deals and our BT Sports deals to get set up with either (or both) so you don't miss any Premier League action.