Sky Atlantic (free with Sky TV)
Exclusive & free to Sky TV customers, Sky Atlantic is home to some of the greatest modern TV series, including hit shows like Save Me Too, Westworld, Chernobyl, & Riviera.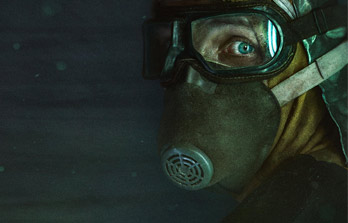 What is Sky Atlantic?
Sky Atlantic is a channel exclusive and free to Sky TV customers which showcases high quality US TV series past and present, particularly shows from US network HBO.
Everyday sees episodes of critically acclaimed and award-winning shows broadcast, with some of the most impressive shows making their away across the pond only a short time after premiering in the US.
Sky Atlantic HD
Choose HD, and you'll be able to enjoy all the gripping, unmissable TV shown on this exclusive channel in crisp, clear, stunning high definition. Customers who take the Sky HD add-on can watch Sky Atlantic HD along with a wide variety of other channels.
Sky Atlantic Programmes
The programmes on Sky Atlantic include new and popular TV series, much of it from US network HBO. The programmes include critically acclaimed, award-winning and hugely successful HBO shows like Succession, Game of Thrones, Watchmen, Barry and Chernobyl.
Sky Atlantic HBO
Many of the programmes found on Sky Atlantic are produced for the US network HBO. This network has been behind some of the most popular US TV of recent years, and continues to help develop high quality drama.
Whilst it is a US network, a deal with Sky means that UK customers can watch whole seasons of new and classic HBO series, such as Game of Thrones, Boardwalk Empire and True Detective, with new episodes airing for the very first time in the UK, exclusively on Sky Atlantic.
How do I get Sky Atlantic?
Getting Sky Atlantic is simple; as long as you're a Sky TV customer you already have Sky Atlantic as it's included as part of Sky Signature. If you want to watch Sky Atlantic in high definition with enhanced picture and sound all you need to do is add Sky HD.
See All Deals
---