Sky Talk
Choose between Sky Talk Weekends & Anytime for your home phone service, & get inclusive calls & benefits. You can also take Sky Talk with Sky Broadband & Sky TV for an all-in-one service.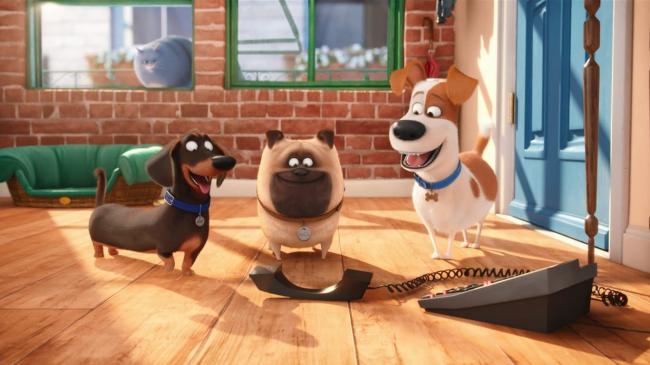 What is Sky Talk?
Sky Talk is Sky's own home phone service, and it is usually taken with Sky Broadband. There are two packages to choose from, and both offer inclusive calls, good rates to mobiles and free calls to Sky contact centres.
Sky Talk Weekends is the basic calls package that comes FREE when you take up Sky Line Rental, whilst Sky Talk Anytime UK is the more comprehensive option, with extra benefits such as unlimited landline calls for free. The comprehensive calls package is still very cheap, and when bundled with Sky Broadband it offers you an affordable choice for home web access combined with home phone.
Sky Talk Weekends
This is a calls service from Sky that has no monthly fee, and offers free weekend calls, as well as low call charges to UK mobiles and international numbers. You can keep your number from a BT line, and you can switch to Sky's own landline service for a competitive rate.
Sky Talk Anytime UK
Sky Talk Anytime UK is the comprehensive calls package from Sky, and offers unlimited calls to UK landlines, with unlimited calls to a range of international destinations, as well as lower rates than Sky Talk Weekends for UK mobile calls. You can also switch to Sky's landline for a competitive price, and keep your previous number on a BT line.
Both Sky Talk Weekends and Sky Talk Anytime UK can be taken with either Sky Broadband service, giving you everything in one convenient monthly bill, and you can bundle your broadband and calls package with Sky+ or Sky+HD.
Sky Line Rental
You can choose to switch your line rental to Sky, which will give you one simple bill each month. The Sky Line Rental fee is competitive when compared with BT, and comes with voicemail, caller display and optional number withhold. You can also pay a little extra for other benefits such as call diverting, call waiting and ring back.
Sky Talk Call Charges
Sky Talk Weekend customers and Sky Talk Anytime UK customers have different call tariffs, because one is a free from a monthly fee whilst the other has a small charge. With Talk Weekends, you can get UK weekend calls included, which means all day Saturday and Sunday. Talk Anytime UK has more inclusive calls by giving you unlimited UK calls at any time, along with unlimited calls to 20 international destinations.
(Up to an hour to geographic landlines in the following destinations: Australia, Austria, Belgium, Canada, Czech Republic, Denmark, France, Germany, Greece, Hungary, Ireland, Italy, Luxembourg, Netherlands, New Zealand, Norway, Spain, Sweden, Switzerland and USA - also includes calls to mobiles in Canada and USA.)
For more information on Sky call charges for Talk Weekends and Talk Anytime UK, visit the Sky Talk Tariff Guide.
Sky Talk Deals
You can combine your Sky Talk plan with other Sky services, which is a good way to save money and make things more convenient. Sky's deals are changed and refreshed all the time so it's worth checking regularly for the latest offers.
If you want to have an inclusive calls service for free then Talk Weekends will suit you, but you may find that by taking Talk Anytime UK with Sky Broadband and Sky TV may actually offer you a saving, and there are often incentives to join, such as high street vouchers or a free Sky box, when you take multiple Sky services.
You can compare all the bundle offers by looking at our Sky deals.
Find out more
---