Provider lead image
Sky Glass: The streaming TV with Sky inside
4K TV with no dish or box
Stream absolutely everything
Incredible 360° Dolby Atmos® sound
---
Experience all your Sky content and more in 4K-quality with Sky Glass
With the incredible power of Sky Glass, the new 4K TV from Sky, you'll be able to enjoy all your favourite entertainment at the click of a button, with no extra boxes included.
Sky brings you TV transformed
The streaming TV from Sky ditches the dish and says goodbye to the box. It's an all-new Sky experience, and you can stream absolutely everything over WiFi.
Ultimate TV on the only TV with Sky Inside
Available in
Say hello to colour TV
Available in
Sky Glass from £13 a month + £26 a month for Sky Ultimate TV (includes Netflix)*
Small. Medium. Large. Simple
Available in
Sky Glass from £13 a month + £26 a month for Sky Ultimate TV (includes Netflix)*
*43" Sky Glass on 48m contract. £10 upfront fee. 31 day contract for Sky TV
High quality. Low price.
Just because it's the very latest tech from Sky doesn't mean it has to cost the earth. Packages are available to give you the amazing Sky Glass experience at an affordable price.
No dish. No box. Just great TV

This is TV with Sky inside. You won't need a dish and you don't need a box, as everything is built into the high-tech, high-performance hardware. It's a refined and reinvented way to enjoy the wealth of amazing content you get from Sky.

Phenomenal picture and sound

360° Dolby Atmos® is a sonic revelation, with thunderous bass and ultra-crisp definition that is simply unmissable. This Ultra HD TV also uses Quantum Dot technology to deliver the next step in home-viewing picture quality.

Enhanced all-round experience

Discover brand-new features inspired by innovative thinking. Now you can create endless playlists, store recordings in the cloud and start shows from any point.
Sky Glass from £13 a month + £26 a month for Sky Ultimate TV (includes Netflix)
43" Sky Glass on 48m contract. £10 upfront fee. 31 day contract for Sky TV
Three simple sizes

S 43" M 55" L 65"

A choice of five colours
Order now
Ceramic White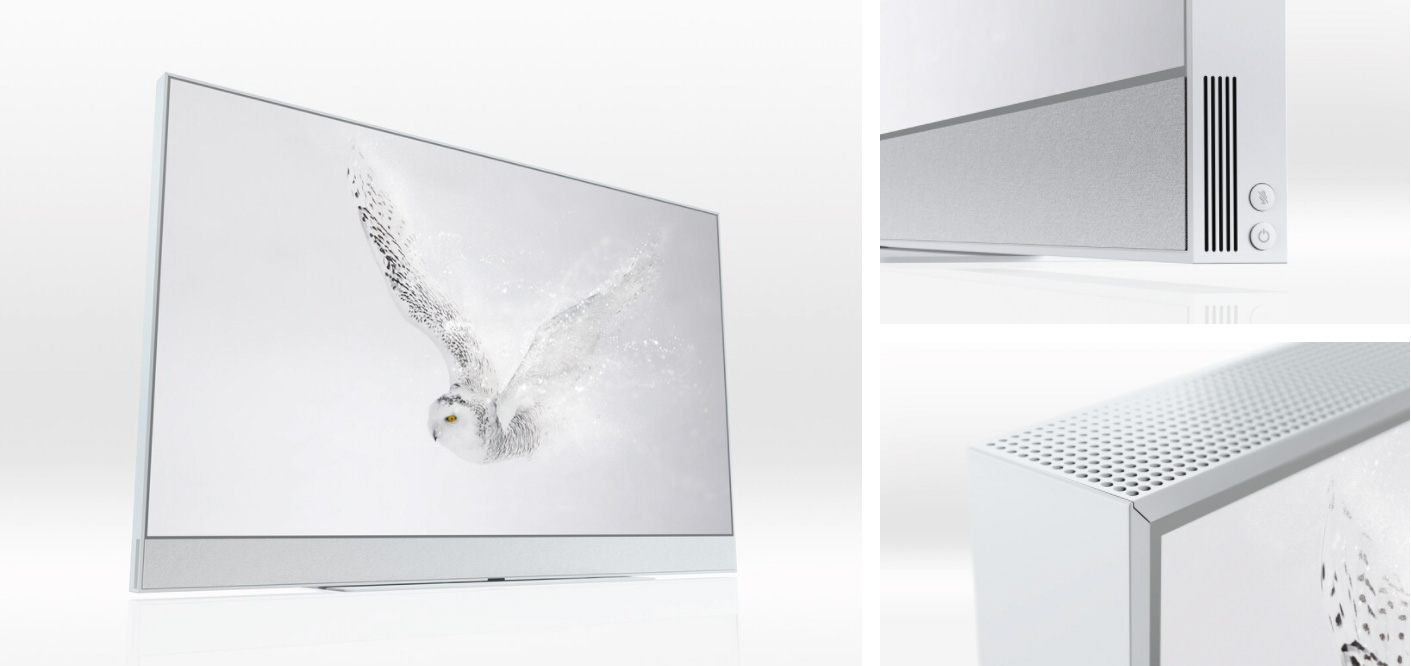 Dusky pink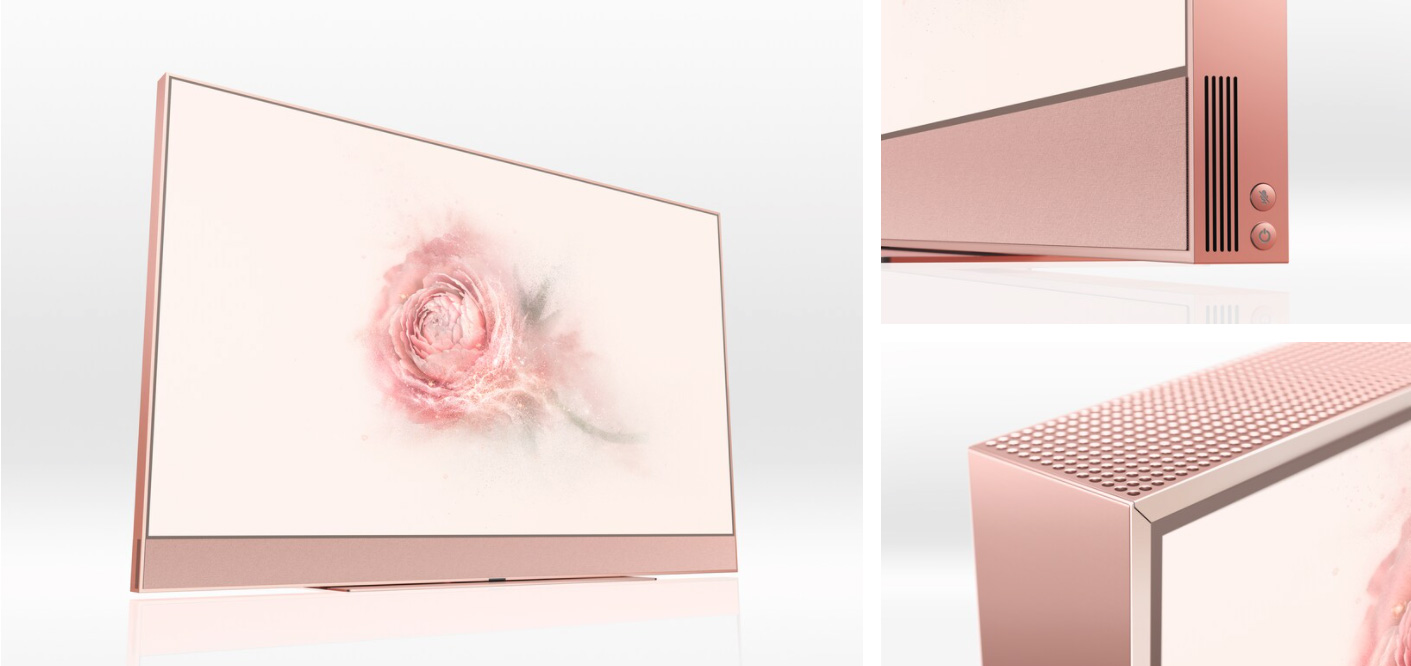 Racing green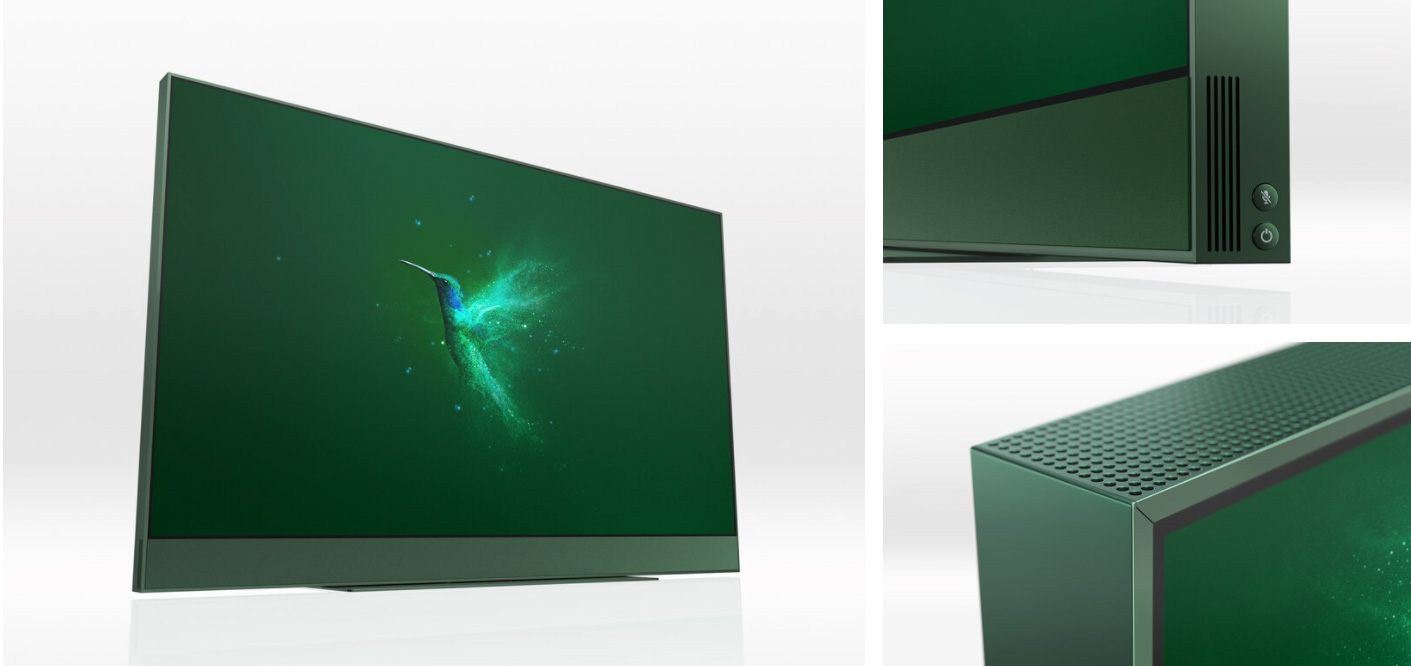 Ocean blue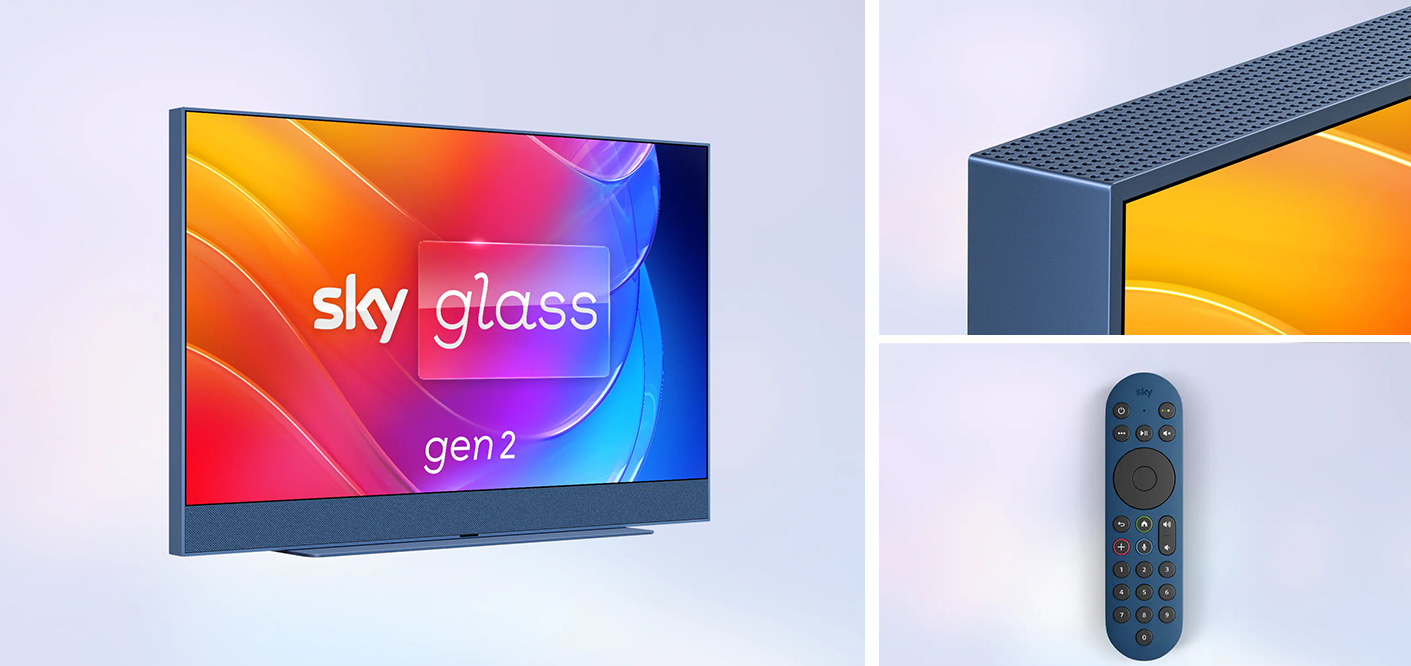 Anthracite black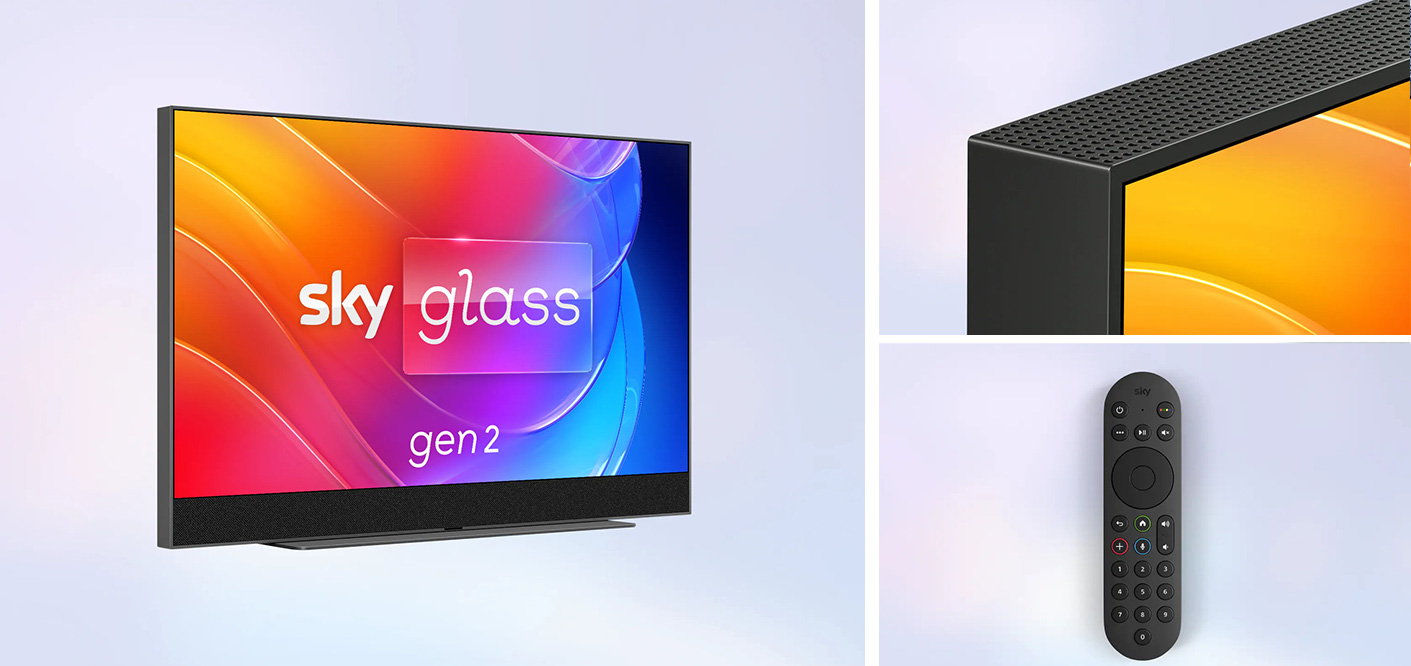 Sky Glass
With Sky Glass, you can merge your Sky services with your TV, with no extra cables or boxes in your living room. This 4K HDR TV allows you to watch all your Sky subscription and streaming content with just the push of a button and a small addition to your monthly Sky bill. If you're looking for a new TV and are a new or existing Sky customer, Sky Glass offers an incredible value proposition.
Sky Glass Features
Sky Glass allows you to watch all your favourite streaming services alongside your Sky content without switching inputs. Simply press a button on the new remote and you'll be able to catch everything from Netflix, Amazon Prime, Disney Plus, Now and more. You'll also be able to enjoy all the standard Sky features, such as pausing and rewinding live TV and recording programmes to watch later.
Sky Glass comes in three different sizes: 43-inch, 55-inch and 65-inch, meaning it's available for any type of living room set-up. For those with devices such as games consoles, you'll be able to connect them via HDMI as usual, with Sky Glass able to launch them via the display or voice activation, meaning you don't have to keep remembering which port you have it plugged into.
Purchasing Sky Glass means you'll be able to roll your existing Sky deal into your Sky Glass deal and get them in one monthly payment, offering a huge variety of content all on one device.
Sky Glass Extras
When you own Sky Glass, you'll have access to a number of state-of-the-art features that make browsing and watching your entertainment easier than ever. With the voice activation, you'll be able to turn on the TV by simply saying "Hello Sky." Want to find a show? Just say "Find Breaking Bad".
With all your content in one place, it makes sense that Sky Glass offers unique recommendations for individual users, no matter how many people use the TV. Users will get recommendations depending on time and day, so you might be offered a new drama on Thursday evening or a new kids cartoon on Saturday morning.
Adding shows and movies to your watchlist is as easy as pressing a button, and works across different services, so you can queue something from Amazon Prime, into Sky, into Netflix if you want.
If you're an audiophile, Sky Glass is the TV for you. With Dolby Atmos included within the TV, there's no need to buy an expensive sound bar to get quality audio when watching your favourite shows.
How can I get Sky Glass?
Sky Glass is available to both new and existing Sky customers, allowing you to jump in at any time. It's perfect if you're looking to get a new 4K TV but don't want to pay upfront for an expensive model. If you're an existing Sky customer, you can add Sky Glass to your monthly deal.
How much is Sky Glass?
Sky has ensured that the price point of Sky Glass is accessible for everyone. While the as-is prices are very competitive on their own, Sky also allows customers to get the TV as part of their monthly deal, just like you would with your phone. The three different sizes are priced as follows:
43-inch: £649 or £13 a month
55-inch: £849 or £17 a month
65-inch: £1049 or £21 a month
This price is for the Sky Glass TV only, and will be added to your Sky deal along with your subscription. You'll also be able to upgrade when a newer model comes out, again just like you do with your phone subscription.