Sky TV Family Bundle
Sky's Family Bundle, now called the Box Sets Bundle, offers loads of great entertainment, with over 45 channels in stunning, crisp high definition, and more than 350 series box sets.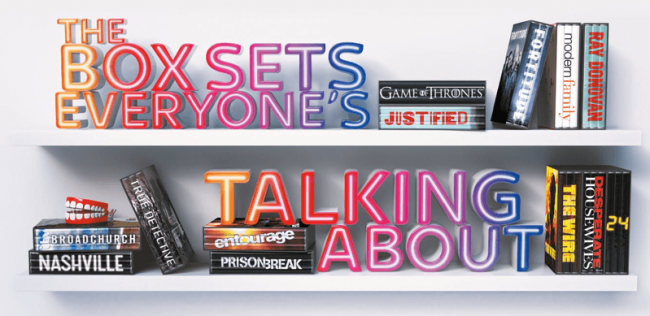 What is the Sky Family Bundle?
Edit: Due to a change in Sky's package structure, the Bundles are no longer available. Instead, you can add viewing options to your base Sky Signature pack. All TV customers will get a range of channels including comedy, drama, music, documentaries and news, and the option to add content and services, such as HD,Sky Sports and Sky Cinema.
What is the Family Bundle?
Sky's Family Bundle, now called the Box Sets Bundle, is the premium entertainment TV package from Sky; viewers can enjoy series box sets, high defintion and a range of entertainment channels showing exclusive, acclaimed and award-winning shows. You'll get some of the best TV around on over 80 popular channels like Sky Atlantic, which is home to HBO's critically-acclaimed Game of Thrones, as well as more than 45 channels in glorious HD.
You can also get hundreds of free-to-air channels, such as BBC One, BBC Two, ITV and Channel 4, along with the sister channels like BBC Three and E4.
Stunning HD
Watching in high definition gives you a clearer, crisper picture, and this enhanced visual quality makes for a stunning home entertainment experience. You get over 45 channels in amazing HD, as well as other great Sky customer benefits, when you take the Sky Family Bundle package, and it's available for a great value, competitive monthly subscription fee.
If you have Sky Sports, then you can watch all the exclsuive live action in HD too with the Family Bundle. In order to watch in high definition, you will also need an HDTV and HD-ready Sky+ box.
Box Sets and On Demand
As part of the Family (Box Sets) Bundle package, you can enjoy On Demand content, with TV Box Sets available to watch when you like. There's also Sky's Showcase selection, with delivers the best of the week's TV, and you can watch in HD. Sky Cinema customers can enjoy an on demand range of fantastic films, and Sky Store lets you rent the latest award-winning and blockbuster movies as soon as they hit general release.
On Demand content from Sky uses your home broadband to download your chosen shows or films, so you need a good quality connection and router in place, as well as a compatible Sky+ box.
Catch-Up TV
If you've missed some of your favourite shows from the last 7 days then you can watch on Catch-Up with Sky. This service comes at no extra cost, and includes BBC iPlayer, ITV on demand, 4oD and Demand 5. You must have your Sky+ box connected to the home broadband service in order to watch Catch-Up TV.
Sky Go
Sky Go is Sky's online, on the go service which lets you access live TV and on demand content in line with your viewing subscription. You can use smartphones, tablets or laptops to sign in to Sky Go, and then you'll be able to watch instantly using available local WiFi, Sky's WiFi app for Cloud hotspots or your network's mobile internet connection. It is a free service, and you'll be able to sign in at loads of locations throughout the UK.
Sky+
Sky+ gives you complete control over your viewing, letting you pause, rewind and record live TV. You can record two programmes, and watch another which you have already recorded, and store hours of TV to watch when you like. You can also set reminders, and select a series link so that every episode gets recorded automatically.
Sky 3D
Choose Sky's Family Bundle and you'll also get the Sky 3D on demand content. You will need to have 3D-ready TV in order to enjoy the Sky 3D experience.
Sky Q
The revolutionary Sky Q box gives you even more control over what you watch, and how you watch it. The main box acts as a hub for other Sky Q Mini boxes in your home, letting you watch different content around the house, or pause in one room and continue in another. You can take your Sky Q box recordings away with you to watch on the go, and you can start watching Ultra HD content. Store over 1000 hours of TV, record six shows and watch a seventh, and use voice-activated search.
Sky Q now comes as standard with any new Sky TV package, including the Sky Box Sets bundle, formerly the Family Bundle.
Sky Family Bundle deals
If you're looking for the best Sky deals then compare Sky TV packages with Digital TV. The Sky Family Bundle has been renamed the Sky Box Sets bundle but is essentially the same, and you can find the latest offers online. We'll show you any introductory prices or exclsuive online promotions so you get the best value for money from your new Sky TV deal.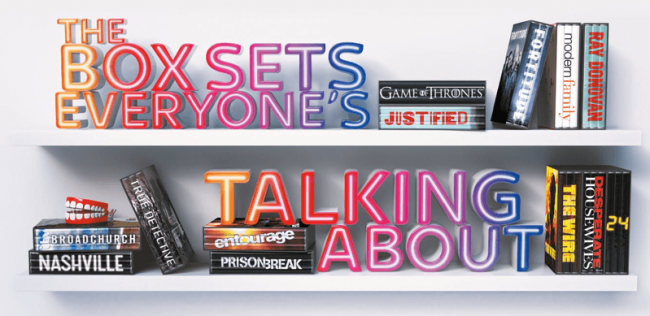 Find out more
---